The Roman Notebook
Major literary figures sign Roman Polanski Petition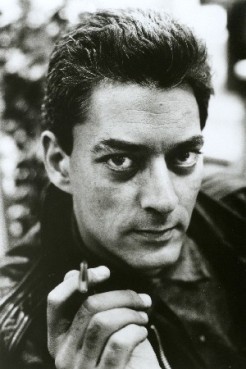 Some of the literary world have become vocal regarding their defense of detained auteur Roman
Polanski. Vocal, as in, the pen is mightier than the sword.
Major writers have now joined the cause by signing the Polanski petition. This will upset those who  think it's only Hollywood who protect their own.
From Media Bistro's Galley Cat:
"International authors sign a petition supporting the release of Roman Polanski, including Bernard-Henri Levy, Salman Rushdie and Paul Auster.
"A petition excerpt: 'Seventy-six years old, a survivor of Nazism and of Stalinist persecutions in Poland, Roman Polanski risks spending the rest of his life in jail for deeds which would be beyond the statute-of-limitations in Europe.'"