Tatum And Miller On 'G.I. Joe'
Sienna Miller charms the pants off this writer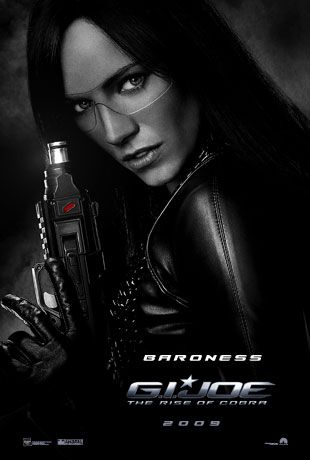 Watch the ever charming Sienna Miller and the more interesting version of Josh Hartnett (and I mean that as a compliment to the newest Joe) Channing Tatum discuss their newest movie, "G.I. Joe" with moi.
Expect an essay about Miss Miller coming soon. I've written frequently about how underrated Miller remains, and how superb she was in "Factory Girl," but with her first blockbuster, I'm going to discuss/dissect/defend/declare Sienna the bee's knees further.
From "G.I." to Strindberg in NY?
She deserves more than silly gossip and cruel nicknames!
Watch their sweet interplay here
And did I mention I adore Sienna? It's quite obvious during the interview. We're all human...