American Beauty Bond?
Sam Mendes might helm the next 007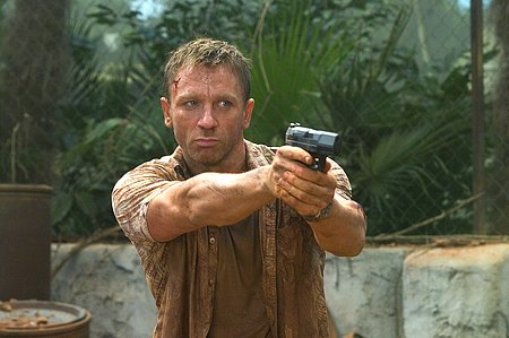 So...is James Bond going to follow a floating bag around, pondering its meaning, waxing a muscle car and laboring over the age of the his latest Bond girl?
OK, that was too easy. But I couldn't resist based on this bit of information (from Coming Soon):
"Sam Mendes is in negotiations to direct James Bond 23, reports Heat Vision.
"The Hollywood Reporter Blog says that production is being fast-tracked and could begin as early as June with an eye toward a 2011 release.
"Plans for the film, again starring Daniel Craig, are moving forward despite a possible sale of MGM.
"Bond regulars Neal Purvis and Robert Wade are writing, along with Peter Morgan (Frost/Nixon). Michael Wilson and Barbara Broccoli are producing."
Well...Purvis, Wade and Morgan (sounds like a law firm) are writing so probably no cheerleader crush sub-plot and homophobic next-door-neighbor. But maybe a muscle car?