The Betty Pages
January Jones makes the November issue of GQ a little warmer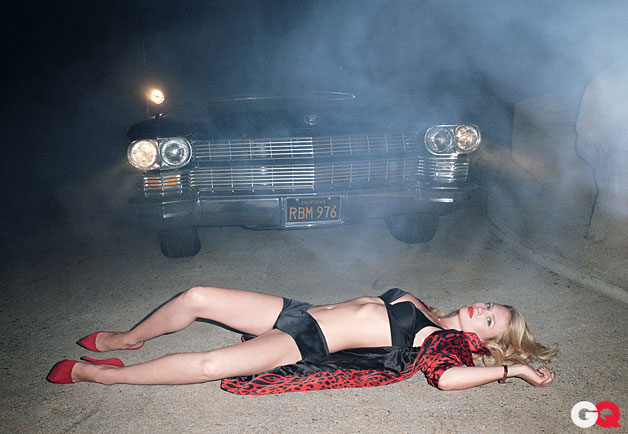 "Mad Men" just got more interesting...
GQ's cover story on Don Draper wife Betty, the actress who boasts the wonderful, child story book name of January Jones is not so child-like in her photo shoot. But what lovely photos. 
Her tale of real life actress struggle nears Naomi Watts territory (though I will not place Miss Jones in the league of La Watts just yet), complete with those telling her she would surely fail. Including her ex, Ashton Kutcher. Not nice!
From GQ via the Huffington Post:
"'The guy I was dating when I first got to L.A. was not supportive of my acting,' she says. 'He was like, I don't think you're going to be good at this. So--f you! He only has nice things to say now--if anything, I should thank him. Because the minute you tell me I can't do something, that's when I'm most motivated.'
"The interviewer later writes that the ex was Ashton Kutcher."
Read her entire story here at GQ. Got to love her for citing her favorite movie role in Tommy Lee Jones' masterful "The Three Burials of Melquiades Estrada."