Black Malden Moan: 'Baby Doll'
Acting icon Karl Malden passes away at 97-years-old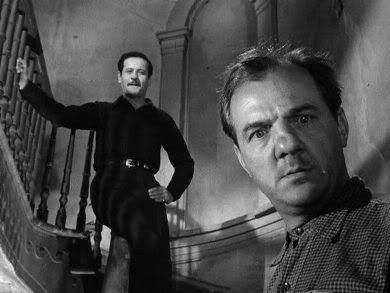 With that titan of acting and frequent genius Karl Malden's passing last week (at 97 years of age god bless him), I'm posting one of my favorite Malden movies and performances -- "Baby Doll." Though there's many brilliant Malden performances to choose from, this one will leave you fuzzy and buzzy. And I think we all need some of that right now.
"There isn't much of you, but what there is is choice. Delectable, I might say... You're fine-fibered. Soft and smooth…You make me think of cotton. No! No fabric or cloth, not even satin or silk cloth, and no kind of fiber, not even cotton fiber has the absolute delicacy of your skin."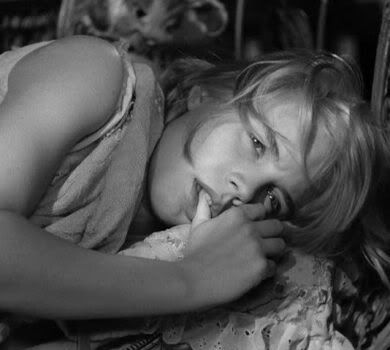 So says a predatory Eli Wallach to an aroused and "hysterical" Caroll Baker in one of the most notoriously erotic mainstream films ever produced at that time. The movie was "Baby Doll," director Elia Kazan's tragic-comic follow up to his already steamy masterpiece "A Streetcar Named Desire," his controversial "On the Waterfront" and his poignantly powerful "East of Eden." Used to a certain amount of censorship and hullabaloo (especially for "Streetcar"), Kazan was most likely, not prepared for the maelstrom of controversy when "Baby Doll," a sultry Southern gothic he intended as a "sleeper" was released in 1956. And Malden is superb...
Read the rest at my other site here.
--Kim Morgan

My thought on the matter...When I saw and heard Kirk Douglas I was pleasantly surprised and tho he was funny and made a wonderful appearance that did make an impact on all present, the fact that he is really aged now made me feel a bit sad.  These guys and gals who had been so full of live, vim, and vigor have become old, fragile, and so limited...Just a thought...How about IF we never got old, never frail, never
aged...physilogicall​y???
Benjamin Button was mentioned as well tonite...To be 30 forever, fully throttle, fully enjoying sunrises and sunsets througout eternity...This is how the Creator made humankind and will soon be his will done on Earth as in heaven.  There does seem to be some really sincerely nice and moral people in Hollywood and in the film industry...They should all go to local Kingdom Halls and find out a bit more about the prospect of living forever...All of the Kirk Douglasses and Benjamin Buttons never causing anyone again to get sad for any reason...Too great of a hope to keep to myself...
Are you sure you want to delete this comment?