We Won't Forget About You John Hughes
John Hughes: 1950-2009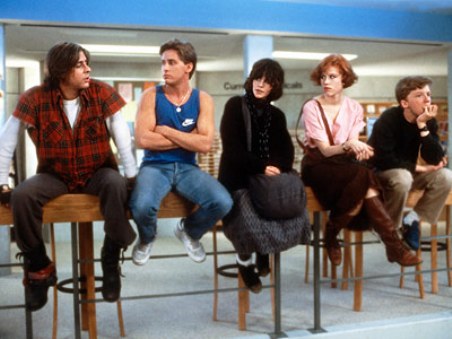 What a shock. What a tragedy. It wouldn't matter if the famously reclusive John Hughes had never made another movie again (and it didn't appear he was going to anytime soon), just knowing he was out there, living his life, spending time with his family and no doubt understanding the impact he left on, not just young adults but grown-ups all over the world, made one happy. Even if his movies were not among my favorites growing up, I get why people love him so much. 
John Hughes was an indelible part of so many people's lives and his influence, from the stars he helped created (Matthew Broderick to John Cusack to Molly Ringwald to Anthony Michael Hall to Macaulay Culkin to Ally Sheedy and more) to the type of teen drama and comedy he created, ran deep. He liked kids. He took them seriously. From the troubled stoner to the outcast girl, from the conflicted preppy to the lovesick nerd, he gave his characters complexity and empathy. Even if some of his picture's weren't perfect (and they were not).
As he told Roger Ebert on the set of his seminal "The Breakfast Club": "Kids are smart enough to know that most teenage movies are just exploiting them. They'll respond to a film about teenagers as people. [My] movies are about the beauty of just growing up. I think teenage girls are especially ready for this kind of movie, after being grossed out by all the sex and violence in most teenage movies. People forget that when you're 16, you're probably more serious than you'll ever be again. You think seriously about the big questions."

Dying today, Thursday, quite suddenly, at the too early age of 59, Hughes collapsed from a heart attack during a morning walk while seeing his family in New York City. Visiting from Illinois (Hughes lives outside of Chicago and at times on a farm in Northern Illinois), the director and writer would not move to Los Angeles, preferring presumably, a more low key life away from some of the pitfalls of tinsletown -- delusion, alienation and braggadocio. But he understood that not being in Hollywood didn't equate to irrelevance – it actually made him seem more interesting, more important and more rebellious without even trying to be rebellious. In short, John Hughes was like one of the smarter kids he would write -- too-cool-for-school.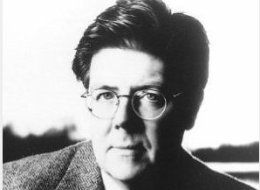 I don't know too much about Hughes as a man, but from everything I've read, he wasn't one to rest on his laurels in spite of his massive achievements. Unlike many directors who might become bitter over falling or, in his case, removing himself from the top of the heap (which, in terms of teen cinema of the 1980s, he was), cursing the new, meaner generation of today (and it does feel a little meaner today), Hughes simply enjoyed his life and remained philosophical about his impact. And his impact was immense, both to other filmmakers (you can feel him in Judd Apatow, in Kevin Smith and more) and audiences. 
Let's just go down the list of films he directed, wrote and produced:  "Weird Science,"  "The Breakfast Club," "Sixteen Candles," "Pretty in Pink," "Ferris Bueller's Day Off," "Uncle Buck," "Planes, Trains and Automobiles,"  "Some Kind of Wonderful," "Home Alone,"  "Curly Sue," "Mr. Mom," "National Lampoon's Christmas Vacation" – and then some.  John Hughes, for a long time was very, very busy and indeed, very, very beloved. And he remains beloved.

And he created some wonderfully blissful moments for kids. I'll never forget watching my favorite Hughes movie "Ferris Bueller's Day Off" in the theater and all of the kids spontaneously jumping up to sing along with Ferris's "Twist and Shout." Now that is some power. And that was a great day. I had enough problems as a kid so to me, Ferris was like a lost Marx Brother -- he represented anarchistic intelligence and youthful joy in an uptight world of overzealous school principals and douchebag rich daddies and their beloved automobiles. I didn't want the Ally Sheedy makeover at the end of "The Breakfast Club" (which I always loathed, let her remain freaky!), I wanted whatever Ferriswas having. As Ferris sang via Wayne Newton, for that alone, danke schoen John Hughes.