Dennis Hopper Gets His Star
The iconic actor finally gets his star on the Walk of Fame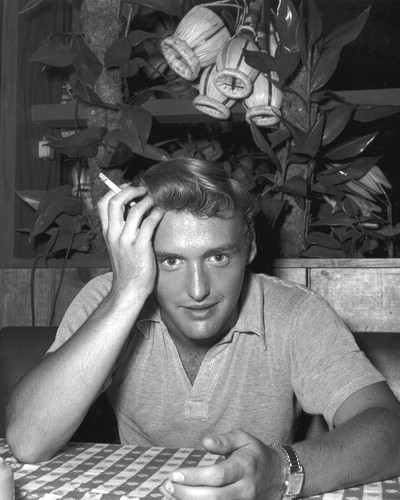 A star for a star. And well deserved. And about time for this icon:
Dennis Hopper
receives his
star on the Hollywood Walk of Fame:
"A bandaged and frail Dennis Hopper was surrounded by friends, family and colleagues Friday as he was honored with a star on Hollywood's Walk of Fame.
"The 73-year-old actor and filmmaker, who is battling prostate cancer, appeared gaunt and was helped to the stage by a friend. Hopper explained that bandages on his right arm and eye were the result of a fall Thursday outside his home.
"The two-time Oscar nominee, who has appeared in more than 100 films, said he came to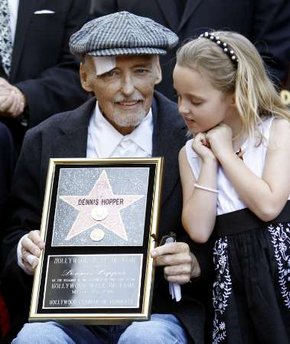 "'Hollywood from his native Kansas at 18, "so that was my college.'
"'Everything I've learned, I've learned from Hollywood,' he said. 'This has been my home and my schooling.'
"As Hopper was speaking, a Hollywood tour bus passed slowly by the sidewalk ceremony and the tour guide said over the loudspeaker, 'We love you Dennis.'"
Watch his moving speech. And god bless you Jack Nicholson.