TV Spot For The Great 'Bad Lieutenant'
Herzog makes a cult classic with 'Bad Lieutenant: Port of Call New Orleans'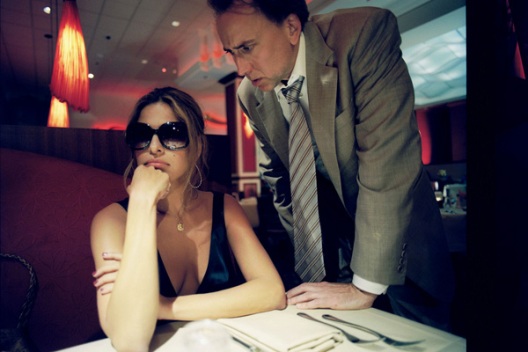 Werner Herzog's approach to "the truth" has always been a fascinating one and I love his grand  yet entirely down-to-earth theories about "reality." A firm believer in what he calls
"ecstatic truth," Herzog claims that his approach toward filmmaking, whether in his
documentaries (like "Little Dieter Needs to Fly" or "Grizzly Man") or biographical pictures (like
"Aguirre: The Wrath of God" or "Fitzcarraldo") reveals, as he said: "Something deeply inherent, where you recognize yourself as a human being again, where you find images that have been dormant inside of you for so many years and all of a sudden it becomes visible and understandable for you -- you read the world differently, your perceptions change."
From documentary to fictional feature to biopic to eating a shoe for Errol Morris,  the great Herzog is more than adept at conquering any type of movie, any type of obstacle any type of eccentricities.
With the un-hinged, gloriously debauched, hilarious, and strangely beautiful "Bad Lieutenant: Port of Call New Orleans" (one of the best films of the year so far), add "re-make" to his calling card. Only, this isn't a re-make at all (of Abel Ferrara's classic cult film starring Harvey Keitel). Instead, this is a fascinating portrait of a man (a brilliant Nicolas Cage) rotting and raving in a decimated land -- that of post Katrina New Orleans -- a place that well covers Herzogian themes -- the violence, the beauty, the destruction of nature. And on top of that, it's a cracker-jack police procedural that muses on racial and class division, joyful sin turned to a joyless jungle, and it features shots of iguanas that only Herzog could make so poetic -- they reminded me a bit  of the chicken at the end of "Stroszek." You're looking at one of the most inventive movies of the year.
Here's the picture's first TV spot. I hope there are more. I hope people go see it. And I hope both Herzog and Cage are nominated. I hope a lot, I know.