Pigs Rule Box Office
'G-Force' comes in number one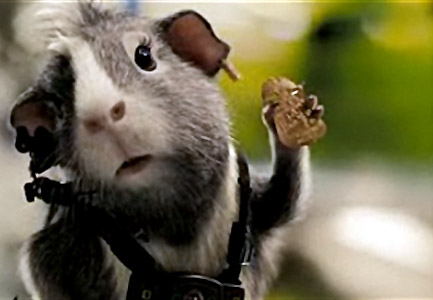 A bunch of guinea pigs knocked Harry Potter on his well-heeled hind quarters. That seems kind of wrong, but I don't know...not surprising.  As long as "G-Force" keeps parents away from taking their kids to see "Bruno" (see last week's rant), then alright fine.
And the movie that most found not only ugly but just sort of stupid, "The Ugly Truth"  came in third.
This is not a terrific week for movies. We can all blame Comic-Con for the surge of pigs -- be them the cuddly guinea variety or that of the hot, Gerard Butler, male chauvinist stripe.
Here's the top five movies over the weekend:
1. "G-Force" 
2. "Harry Potter and the Half-Blood Prince" 
3. "The Ugly Truth" 
4. "Orphan" 
5. "Ice Age: Dawn of the Dinosaurs"