Another Type Of 'New Moon'
Twilight 'New Moon' star sheds for PETA, lures boys to theater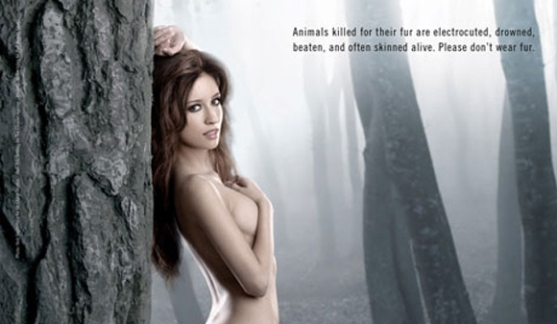 Many "Twilight" fans are girls. We know this. But this one, this picture, is for the boys. Well, it's for PETA and the animals, but come now...
From the Huffington Post:
"Twilight' starlet Christian Serratos, 19, is the latest celeb to take her clothes off for PETA.
"Her TV credits include squeaky-clean shows like 'Hannah Montana,' 'Zoey 101' and '7th Heaven.'
"Christian's naked ad debuts in the walk-up to her new movie. 'The Twilight Saga: New Moon' opens November 20."

I cropped part of the photo since it's NSFW. But you can click here to view Christian in all her god-given glory.