Zombies Top Box Office
'Zombieland' number one at weekend box office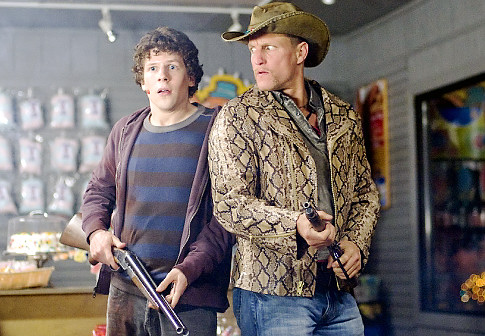 You can't beat a zombie. Not even a meatball. Especially at the box office. With Halloween coming up this, of course, makes sense (we want cand-ay around Halloween, not meatballs).
That, and the hit movie ("Zombieland") is quite enjoyable as well. There is something immediately charming about Woody Harrelson and Jesse Eisenberg fighting hoards of brain eating zombies together. It seems like something you'd never think of seeing (a Squid and a Whale and a Natural Born Killer) and yet, there it is.
With that, here's the top five movies over the weekend:
1. "Zombieland" 

2. "Cloudy with a Chance of Meatballs" 

3. "Toy Story / Toy Story 2" (3D) 

4. "The Invention of Lying

5. "Surrogates"

And here are my favorite zombies: