'Bruno' Babies
'Harry Potter' is number one, Parents are idiots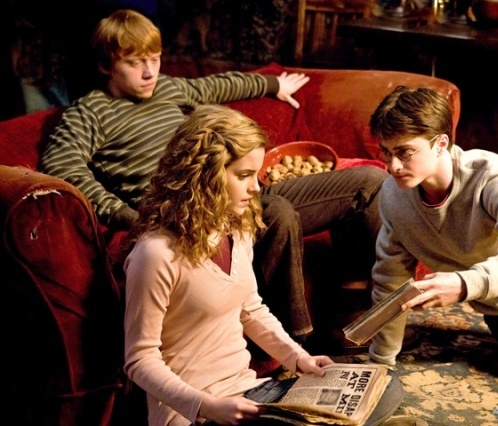 Not surprisingly, "Harry Potter and the Half-Blood Prince" was the number one movie over the weekend, charming people wary of faux homosexual fashionistas and their attempt to reveal rampant homophobia in America...or something.
What was going on in that movie?
All I know is, and I realize I began this post about "Harry Potter," when I saw "Bruno" over the weekend (indeed, I was one week behind) there were about ten children in the audience under the age of ten. If they had sneaked in, OK, fine. Curious kids. But their parents took them to the movie. Or rather, their parents didn't want to deal with that pesky thing called babysitting and made the inspired choice of having their precious tots come face to face with what happens at a Swinger's party. That was more disturbing than anything contained in the movie itself.
I sat there thinking something that has never occurred to me in my lifetime -- this is one of those moments when you actually want Nancy Grace sitting next to you. She'd turn around, throw one of her ridiculous tirades about how babies are the blessed miracles of God and at the very least, shame these people for being such irresponsible parents. Nancy Grace, where are you when we really need you?
With that, here's the top five movies over the weekend:
1.  "Harry Potter and the Half-Blood Prince"  
2.  "Ice Age: Dawn of the Dinosaurs"
3.   "Transformers: Revenge of the Fallen"
4.   "Brüno" 
5.   "The Proposal"