'500' Charms
'Harry Potter' raves and '500 Days of Summer' will likely charm 5000 and then some...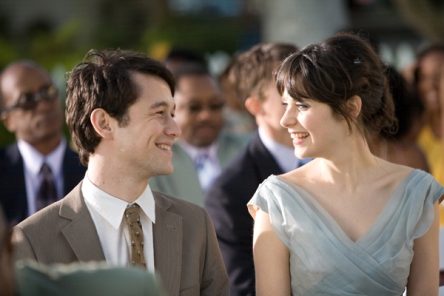 The two major releases opening this week are getting very nice notices.
One, a huge, franchise, wizard movie for kids (and adults) "Harry Potter and the Half-Blood Prince" and the other, well it stars Zooey Deschanel and Joseph Gordon-Levitt, an explosion of indie cuteness and, of course, talent.
In "500 Days of Summer" they are, I'm certain, terrific. And many critics agree.
I've already covered "Harry Potter" love, so here's some raves for "500"
Owen Gleiberman from Entertainment Weekly wrote:
"It's a feat of star acting, and it helps make (500) Days not just bitter or sweet but everything in between."
While Roger Ebert raved:
"She [Zooey] is her own person, and Tom [Joseph ] can't have her.  Have you known someone like that? In romance, we believe what we want to believe. That's the reason '500 Days of Summer' is so appealing."

And New York Magazine's David Edelstein gushed:
"The film is, finally, a brilliant tap dance over a void: There's no real drama when the inner life of the female lead is so shrouded, even if that's the point."
There's a few negative notices but I am ignoring them simply for the fact that I want to be in a good mood. And we should all decide for ourselves anyway. And Zooey is the tops. I'll watch her in anything.
Check out MetaCritic for various reviews of both pictures.