Exclusive! 'Scott Pilgrim vs. the World'
Edgar Wright shows a clip at the MTV Movie Awards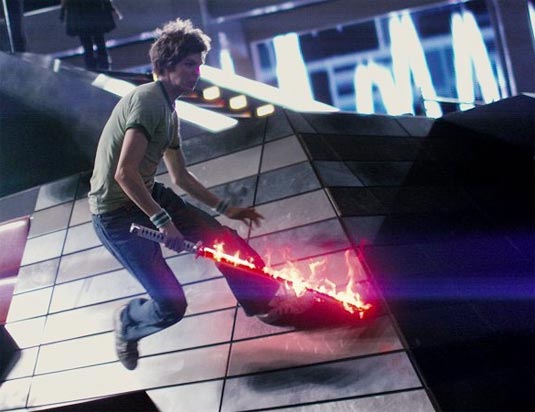 Summer movies are looking a little brighter thanks to Edgar Wright's upcoming "Scott Pilgrim vs. the World."
The "Shaun of the Dead,"  "Hot Fuzz" director debuted a clip from his action comedy at last night's MTV Movie Awards, giving audiences a small taste of Michael Cera as Scott Pilgrim, a young man who must battle seven ex-boyfriends in order to date his beloved -- Ramona Flowers. And, clearly, much, much more happens here. 
The picture also stars Mary Elizabeth Winstead, Kieran Culkin, Brandon Routh, Chris Evans and Jason Schwartzman. "Scott Pilgrim" is adapted from comic book series by Bryan Lee O'Malley. The movie opens August 13.
Watch the clip from
MTV
: