M. Night's New Devil
M. Night's Shyamalan's 'Devil' coming to the big screen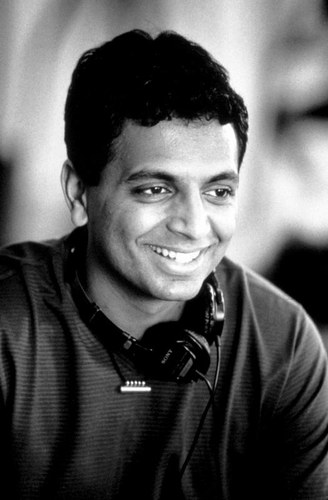 Since I'm one of those "freaks" (actual word from a friend) who defends M. Night Shyamalan, even when he disappoints me so, I am actually excited, if a little scared, by news of any M. Night endeavor.
According to Variety by way of Coming Soon M. Night's story "Devil" will be made into a movie starring Chris Messina ("Julie & Julia," "Vicky Cristina Barcelona") . The "horror-thriller" will be directed by John Erick Dowdle and Drew Dowdle ("Quarantine"), produced by Shyamalan and Sam Mercer and with Brian Nelson ("30 Days of Night") scripting.
I only wish M. Night would direct. And no, I'm not a freak. And no it's not only because I revere "Unbreakable" -- which I accidentally called "Irreversible" while arguing on its behalf yesterday, realizing an M. Night, Gaspar Noe collaboration might be what Night needs.
A little quality time hanging out with the bad kids in the smoking section would be most helpful. They'll make the director (in my dream of Gaspar Noe and friends getting M. Night wasted in some sleazy Parisian sex club) realize he created the best comedy/"Twilight Zone" episodes of last year with "The Happening." He'd feel some pride and then actually return to becoming his "Signs" weirdo, freaking out in Mel Gibson's face. And then he'd go shoot a movie.
I like the simplicity of the title -- "Devil." It's not Ken Russell's "The Devils" but what can live up to that?