'Avatar' Still Breaking Box Office
Tara stands, Titanic goes to two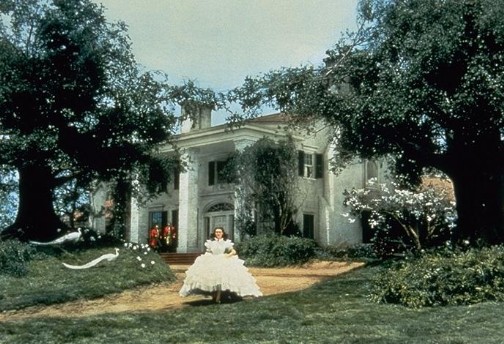 We all knew this was coming. "Avatar" overtakes "Titanic."

It's a director out-doing his own movie. "Yeah! Eff 'Titanic'! I'm gonna blow that thing out of the water, like I already did and...oh yeah, I directed 'Titanic.'"
According to The Wrap:

"'Avatar' completed the trifecta Tuesday, breaking the all-time domestic box-office record set by 'Titanic' in 1998 with $601.1 milliion in North American ticket sales through Tuesday.
"The Fox-distributed, James Cameron-directed 3D film has grossed over $2 billion worldwide, and has already broken "Titanic's" foreign and global box office records.
"However, on Box Office Mojo's inflation-adjusted chart, "Avatar" still doesn't crack the top 20, ranking 21st just behind Disney's 'Fantasia' ($619.5 million in adjusted domestic gross). No. 1 on that list is 'Gone with the Wind' ($1.5 million)."
I love that Tara still stands. As god as her witness, Scarlett will always see another day.