It's All About Sandra
Sandra Bullock, double nominee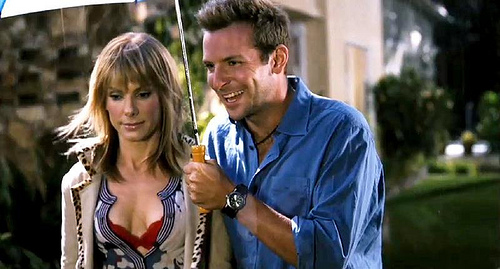 The Oscars noms came in today, which made me almost forget about the Razzies. Normally, I don't care about the Razzies (leave "Land of the Lost" alone. It's a comedy and it's got Danny McBride in it for chrissakes, and he's awesome and oh...I'll stop), but I found Sandra
Bullock's placement interesting
.
"'
Transformers: Revenge of the Fallen
' made a fortune. '
Land of the Lost
' tanked.
Both films are equal earners at the Razzies, though, grabbing seven nominations each on Monday, including worst picture of 2009 and worst-acting slots for Will Ferrell and Megan Fox.
Other worst-picture nominees: Sandra Bullock's romance 'All About Steve,' the action tale 'G.I. Joe: The Rise of Cobra' and the Robin Williams-John Travolta comedy 'Old Dogs.'
"Bullock earned a worst-actress nomination for "All About Steve" She's expected to score an Academy Award nomination Tuesday for her hit drama 'The Blind Side.' [Note: She did score the nomination and she'll probably win the award too]

"'She could be the first person ever to win a Razzie and an Oscar in the same weekend,' said John Wilson, founder of the Golden Raspberry Awards, now in their 30th year of singling out Hollywood's low points. Winners will be announced March 6, the night before the Oscars."
Sandy has had a good run (I'm calling her Sandy). And knowing her sense of humor, she probably finds all of this amusing. Being the highest paid female star
and
an Oscar nominee
and
the front-runner Oscar nominee
and
in movies in which younger men don't call hot 40-something woman in charge a cougar (shudder)
and
is able to change the oil of her own damn car (I'm just assuming Miss Bullock can do that)
and
friends with Betty White, she's just fine. In fact, it's probably a badge of honor to get an Oscar and a Razzie in the same year. And she will get that Oscar.
So, again, she's fine. Megan Fox, on the other hand, and I mean this in the most helpful way possible, she needs to google search the words,  Constantin Sergeyevich Stanislavsky.