Revival House: 'Lifeboat'
Alfred Hitchcock creates tension, humor and Tallulah on a boat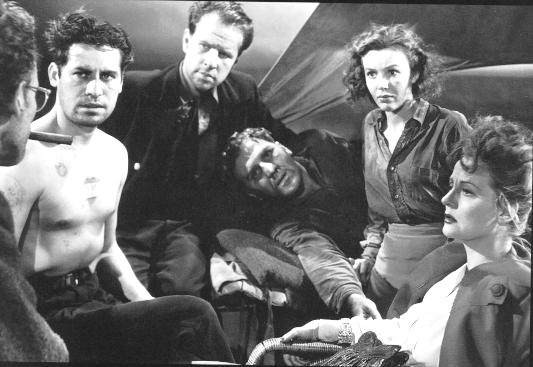 Forget, for a moment, all of the overly hysterical plot points of "Lost" and consider Alfred Hitchcock's understated, contained, beautifully acted "Lifeboat" (1944). Yes, the two presentations are very different (and I'm not giving "Lost" a dismissal based on its incredulous situations -- that only lends to its charm), but both involve complicated characters with mysterious back-stories, double crosses, a fatal travel mishap, personality clashes, and...water.
"Lifeboat" is an early study of a certain kind of claustrophobic experimental filmmaking (Polanski must have studied this picture). A masterful example of confined tension, the picture opens with a handful of people climbing aboard a lifeboat (after their ship has been torpedoed by a German U-Boat). When a German is pulled on board the group's cramped little boat, they have to work with the enemy while keeping a wary eye on the fellow.
An excellent study of understandable fear, mob mentality and those who resist it, the picture is both cinematically exquisite and psychologically intriguing. And who can forget the picture's stand-out -- a brilliant, smoky voiced Tallulah Bankhead? An actress who didn't appear on screen enough,  she's lost at sea in a damn mink coat. Of course.