Ferrell On Cowell
Me-thinks the funnyman is being...funny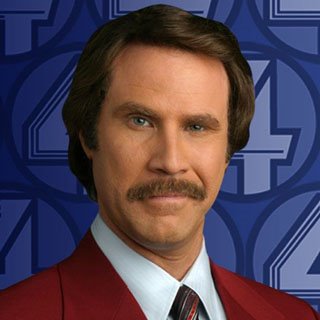 Yeah, WENN...I think Will Ferrell is joking:
"Hollywood actor Will Ferrell has found his 'dream role' -- he wants to play Simon Cowell in a biopic of the music mogul's life.
"Ferrell admits he's become transfixed with the 'American Idol' judge, and he's hoping to find a script that will allow him to bring his 'Mr. Nasty' impersonation to the big screen.
"He says, 'I would love to play Simon Cowell in a movie -- heck, I would love it. It would be my dream role. He's become a legend in five years, nobody knew who he was five years ago and now he's one of the most famous people on TV.'
"Ferrell is convinced he would be the perfect choice to play Cowell in a film, because he can see similarities between the TV star and his character from 2004 comedy 'Anchorman: The Legend of Ron Burgundy.'
"He adds, 'It wouldn't be that hard for me to play him because I see a lot of Ron Burgundy in Simon Cowell. Like Simon, Ron was the biggest thing on TV, loved himself -- they are like long-lost twin brothers separated at birth. It would be fun getting into character as well. I would walk along the street and say, 'Hey, you're too fat to be a star,' or go to a concert and shout out to the artist, 'Never gonna happen.'"