Picture Of The Day
Pam, Scarf, Flowers, Some Guy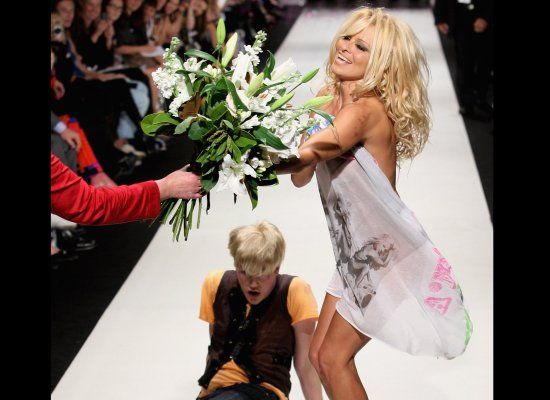 Oh, leave Pam alone! She's our generation's Mamie Van Doren. Alas, Anna Nicole was our Jayne Mansfield (a more troubled version) who also left us too soon, so I'm sticking by Pam with all of these public displays of nudity and diaphanous scarves serving as new clothing line. Just keep doing what you're doing Miss Anderson.
Some of you may not know it, but we need Pam. I'm not sure why, but I feel that we do.
Here's more of the pictures, not safe for work (I will write that out, but if you only understand cyber-speak: NSFW) courtesy The Huffington Post.