The Iceman Does Not Cometh For Tatum
Writer pulls out of movie deal over Channing Tatum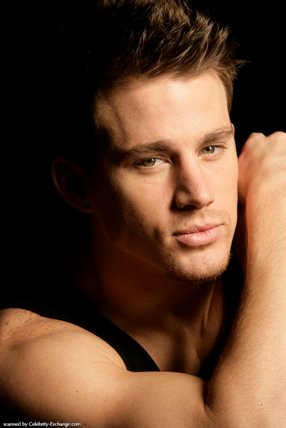 This guy really doesn't like Channing Tatum as an actor. For real. He pulled out of a Hollywood deal to have his book made into a movie because of the "G.I. Joe" star.
From the New York Post (gossipy place, I know, but he reported straight to them):
"The author of a best seller about vicious Mafia hit man Richard Kuklinski has pulled the plug on a deal with Hollywood producer Lorenzo di Bonaventura, who had optioned the rights, because he says he couldn't stomach the idea of Channing Tatum in the title role.
"Phil Carlo tells us that after he penned 'The Ice Man: Confessions of a Mafia Contract Killer' in 2006, the book was optioned by di Bonaventura, producer of 'Transformers: Revenge of the Fallen,' 'G.I. Joe: The Rise of Cobra' and the upcoming Angelina Jolie drama 'Salt.'
Read the entire piece here. And, if you really want to be chilled, watch the documentary about Richard Kuklinski, "The Iceman: Confessions of a Mafia Hitman". Fascinating, scary and head scratching -- at times you wonder if there's a lot of self mythologizing going on, which works in his case. You'll also probably agree with the writer that Tatum is, perhaps, the wrong choice.