Happy Birthday Jean-Luc Godard
The french auteur turns 79 today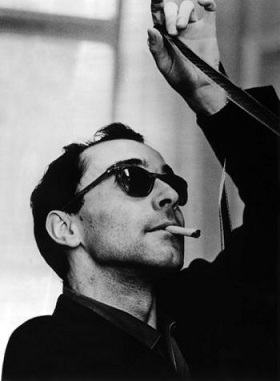 Happy Birthday Jean-Luc Godard.
The French New Wave pioneer, ex film critic and director of such classics as "Breathless," "Alphaville," "A Woman is a Woman," "Band of Outsiders," "Week End," "My Life to Live" and "Contempt" turns 79-years-old today.
Not only did he appreciate many of America's greatest films via his writing in Cahiers du cinéma (many movies and filmmakers that we didn't appreciate or see the artistry of at the time -- like Samuel Fuller) but he influenced many of our best filmmakers, especially in the 1960's and 1970's and, of course, Quentin Tarantino.
Tarantino named his production company after one of Godard's pictures -- A Band Apart.
Let's watch one of his most charming moments to celebrate.