Madonna Wanted Precious
And no, it has nothing to do with Golem...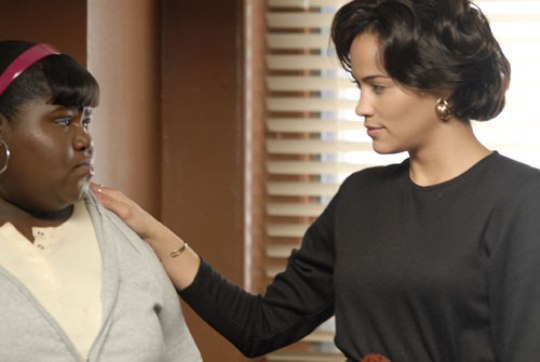 There's just a little snark factor going on here, as balanced as this write-up is. I'm tired of snark, but this is subtle enough to be amusing.
Here's the scoop: The critically acclaimed, and by some, seriously panned Sundance breakout "Precious: Based on the Novel by Sapphire" (which just opened this Friday) was wanted by many including...Madonna:
"Madonna was almost Mariah Carey's boss on acclaimed new movie "Precious" -- the pop superstar was among the first people to show an interest in adapting author Sapphire's gritty drama into a film.
"The writer decided the Material Girl wasn't a good fit and declined her offer to produce the film, about an obese, illiterate teenager."
I love how they still refer to La Madonna as the "Material Girl." Come on. Oprah is a material girl too. Have you seen those damn Oprah, "Favorite Thing," give-away-breakdowns? All those ladies having a collective mental freak-out?
And as much as I admire Miss Winfrey, why not invite a real life Precious on the show and just give her all of the loot? I would so rather see a Miss Precious rightfully lose her mind on one of these specials, over half the hysterical, valium needing women in Oprah's audience. That being said, Oprah, as producer, was the better choice.
Still, the below clip scares me. Almost more than "Precious" star Mo'Nique screaming at that poor, young girl. Seriously. This is more frightening than the "2012" trailer.