The Real 'Sex And The City'
'Breakfast at Tiffany's'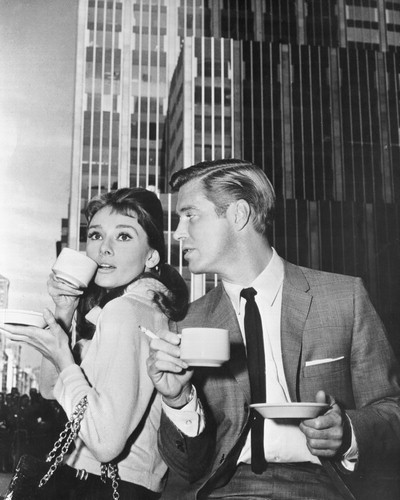 Since I'm currently on vacation in beautiful New York City, this movie has been on my mind.
Blake Edwards charming 1961 classic, "Breakfast at Tiffany's."
Yes. Ladies (and gentlemen), in my final dig against "Sex and the City 2" for the day, I urge you to watch Audrey Hepburn find a shoe in her messy apartment over the various, tired shenanigans of those other New York gals.
And the clothes are so much better. Audrey Hepburn was and still is it.
Truly, if there could be a patron saint of fashion, the ultimate gamine Audrey Hepburn would fit the bill, especially in the much-loved "Breakfast at Tiffany's." Her gift to womankind? The simple black dress -- short or long -- that looks perfect at either the cocktail party or just hanging outside Tiffany's with pastry and coffee in hand (as Audrey does so elegantly in the film).
Collaborating with famed costumer Edith Head (who could have her own film and fashion list) was Hepburn's style sovereign, Hubert de Givenchy, the couturier who costumed almost all of Hepburn's films. "Breakfast at Tiffany's is special partially because her character -- the flighty, socializing, "real phony" Holly Golightly -- was the ultimate elegant waif. Those stunning dresses paired with big dark glasses, pearls (not diamonds; Golightly states that wearing them before you're 40 is "tacky") and gloves seemed effortlessly put together, chiefly because Holly could throw them on in a jiffy.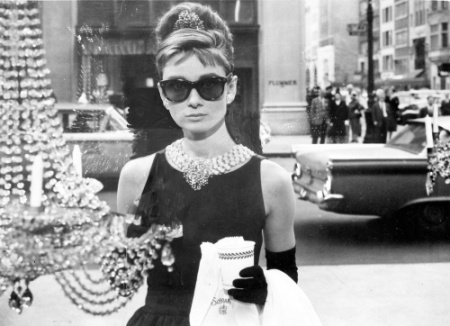 "More than any other film icon -- including the impossibly cool Grace Kelly or the va-va-voom Marilyn Monroe -- Audrey and her Tiffany's  look still continually inspire women. Fashion designer Mary Quant said it all when she bluntly titled Audrey "the most stylish woman who ever lived."
Of course the city isn't quite like this anymore, but you can still eat a danish in front of Tiffany's.