Jen Sings!
Jen's got a "crush"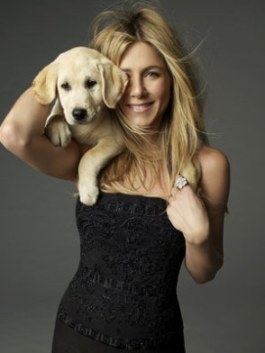 Jennifer Aniston was on Ellen talking up her newest film, "Love Happens" (opening this Friday) but got into a movie that sounds really interesting and fun.
Talking about a movie she's producing and starring in, Aniston announced she will actually be singing in the upcoming "Goree Girls," a picture based on the real-life story of a 1940's Texas country band who were, get this, in prison. Now that just sounds like all kinds of potential great.
I'm an Aniston defender (as you can read in a few posts below) and "Goree Girls" seems like just the kind of movie she should be doing. She can stretch, and has proven in movies like "The Good Girl" and "Friends with Money" and more.
And no matter how many will smarmily comment on her singing skills here, it's not easy to just pull off a song, off-the-cuff. And extra points to Aniston for delicately singing a Gershwin tune.  Anyone who can break out into "I've Got A Crush On You" is OK in my book.
Watch it all go down here: