The Talented Mr. Richey
Moon in the Gutter posts another fantasy Criterion Edition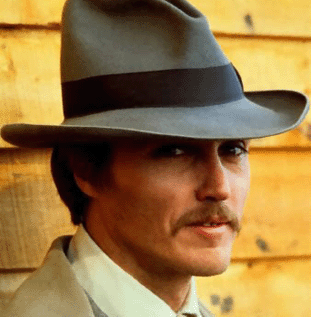 Oh Mr. Richey, your'e so right about this one. Mr. Richey gets bonus points for naming his site after a fantastic David Goodis book, "Moon in the Gutter" and now he gets even more, for the no-brainer of a should-be Criterion Disc: "Heaven's Gate."
Writes Mr. Richey (apologies, Mr. Richey, I just love saying Mr. Richey):
Ideal Specs for a Six Disc Set:
Widescreen Transfers Supervised By Michael Cimino
Cimino's Original 325 Minute Cut
The United Artist 219 Minute Cut
Cimino's 149 Minute Cut
Cimino's Final Director's Cut Newly Prepared for this Collection
The Things That Fade: A New Feature Length Documentary on the Film
Final Cut The Making and Unmaking of Heaven's Gate: 2004 Documentary
Feature Length Commentary by Cimino on The Final Director's Cut
Rotating Cast Commentary on the 325 Minute Cut
Critics Commentary on 219 Minute Cut
Rotating Commentary with Crew on 149 Minute Cut
Bits and Pieces: Behind The Scenes, Outtakes and Deleted Scenes
Comparing The Cuts: A Featurette Comparing the Different Versions
Photo Gallery
Bonus Book Featuring Screenplay and a Selection of the Original Reviews
Remastered CD of David Mansfield's Score
Read more from Mr. Richey's blog here. And enjoy his banner picture of the beautiful Angelina, whom we also share a mutual love for.