It's A Thin Line...
Loving the art, hating the artist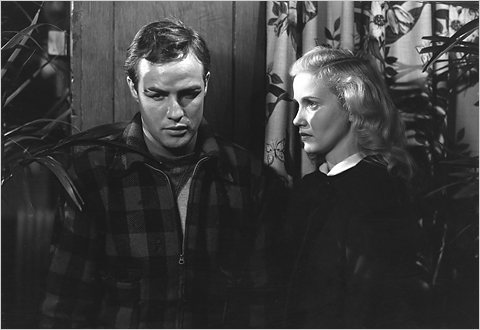 In the wake of Budd Schulberg's passing, a legendary screenwriter ("On the Waterfront" "A Face in the Crowd"), journalist and novelist, but a man who also named names to the House Un-American Activities Committee, a terrific piece in the New York Times ponders the quandary of loving the art while hating the artist. Can we do both?
I say of course we can. And further, must we hate them? I fervently believe in regarding but putting aside the personal. Nearly everyone's got a skeleton, to what degree we should consider. But looking at the underbelly of painters, composers, novelists, filmmakers, philosophers, poets, etc. would make us take issue with more than half of the art produced in the world. The rules should not be arbitrary.
From Randy Cohen's piece:
"Unless you were eager to date Woody Allen or pal around with Budd Schulberg, why would you care what they were like as people? Few who renounce Woody Allen movies have a chance to renounce Woody Allen: it's not as if he's inviting them over for dinner. Budd Schulberg and I were in a union together, the Writers Guild of America — together in the sense that we both attended union functions at a time when I had my first TV staff-writing job and he'd had a brilliant career for decades. He spoke at a W.G.A. strike meeting in 1988, and I found myself more inspired by his passionate rhetoric than resentful of his past politics. But I was only a small child when he testified before HUAC. My response to those events is necessarily theoretical, distanced; my response to his speech and to 'On the Waterfront' is visceral, immediate. Last year our union honored Schulberg; I'm glad it did.
"It's hard to be a good person; it's hard to produce great work. Most of us accomplish neither. To demand both might be asking more than human beings are capable of. To deprive oneself of great work created by a less-than-great person seems overly fastidious."
Read the entire piece here.