'Twilight: Eclipse' Stills
Vamps vs. wolves with Bella in the middle
"Twilight: Eclipse" is almost upon us and to tease all the fans, here are some newly released stills. These kids sure like the woods.
I'm sure there's some kind of metaphorical meaning to all of the "Twilight" plots -- something to do with the struggles of high school, finding oneself, taking one's own path, being a young woman within a world of charming predators, but I don't know how many take this to heart. I don't know if I do. I think people just like reading a synopsis like the one provided at IMdB: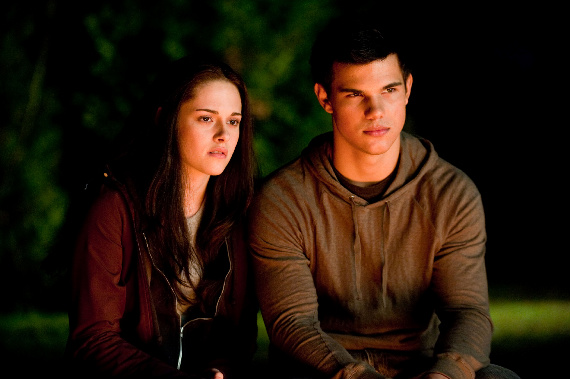 "As a string of mysterious killings grips Seattle, Bella, whose high school graduation is fast approaching, is forced to choose between her love for vampire Edward and her friendship with werewolf Jacob."
See, look at these tough decisions young people face today. Personally, I'd pick the love of a vampire over the friendship of a werewolf but I'm old school like that. And I
like
Robert Pattinson and Kristen Stewart. I think they're incredibly talented. God help me but, Team Edward.
The movie opens June 30, 2010. Mark your calendars, Twi-hards, though you probably knew this long before I did...