'The Hangover 2' Cast Confirmed
The sequel is in the works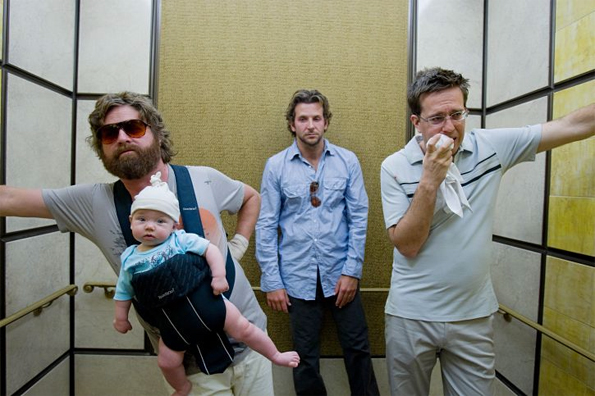 "The Hangover 2" cast is finally confirmed.
Read below
. Note: I love the part where the
write-up says
, "just one million." Oh my goodness, what a paltry sum. I suppose when weighed against how much the movie raked in, it is. "The Hangover" is the most successful R rated comedy of all time. So let's hope the movie is funny:
"Despite reports that the original triumvirate of Bradley Cooper, Ed Helms and Zach Galifianakis were hesitant to return for a Hangover 2, all three have now signed on board for the comedy sequel.
"Director Todd Phillips had been assuring us of this all along, but some of the stars seemed non-plussed at the idea in interviews.
"In a sign of his love for the original flick, Bradley Cooper even backed out of McG's rom-com This Means War because it clashed with the Hangover sequel's proposed July shooting date.
"Each of the actors will earn a pay cheque of $5m, which kicks dirt in the eyes of their original pay day of just $1."