James Franco Goes To The 'Hospital'
That's 'General Hospital'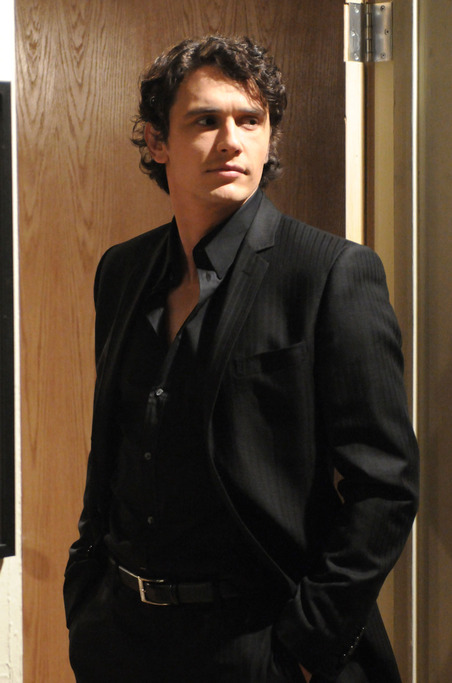 My God, I love James Franco for doing this.  The "Spider-Man," "Milk," "Pineapple Express" and let's not forget, "Freaks and Geeks" star James Franco will start working on the legendary ABC soap opera "General Hospital" playing what else? A man of mystery. He will set foot in Port Charles on Nov. 20. Looks like Thanksgiving won't be so bad after all.
And I so wish he had been a Port Charles mystery man when I was a kid, watching the show with my pot-smoking babysitter. Oh...the things she would have said about Mr. Franco. I could not repeat them here but I can hear her uttering them right now...
Thanks to Hitfix for the first look and lovely picture.
And is he going to be pulling any of these tough guy, Stamos/Blackie shenanigans? Watch below: