'Shrek 4' Wins Again
The green ogre beats out Brand, Heigel and Marmaduke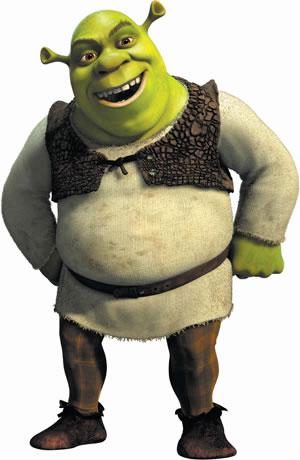 "Shrek" has legs. Green legs.
Once again, the lovable ogre ("Shrek Forever After") made it to the number one spot at the box office this weekend, beating out the highly anticipated Jonah Hill, Russell Brand comedy "Get Him to the Greek," and the not-screened-for-critics "Killers" starring Katherine Heigel and Ashton Kutcher. 
What does this mean?
Not sure, but clearly more families are going to the movies. Something. That, or everyone is waiting for "The A-Team."
No joke, I'm excited as hell by this movie.
Here's the top five moves over the weekend:
1. "Shrek Forever After" -- $183,042,988
2. "Get Him to the Greek" -- $17,400,000
3. "Killers"  -- $16,100,000
4. "Prince of Persia: The Sands of Time" --  $59,456,590
5. "Sex and the City 2"  -- $73,434,000