Is 2012 Worth Your 12?
MSN review of '2012'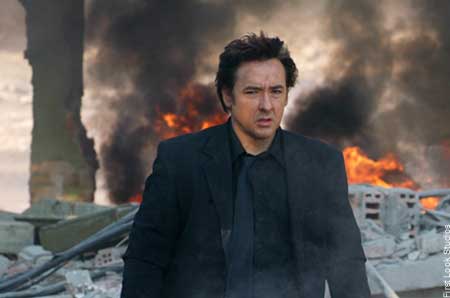 MSN's James Rocchi on Roland Emmerich's disaster-extravaganza, "2012," opening today. You saw the trailer. You know you want to see it.
"If Roland Emmerich, the director who has put the planet in peril with big, dim special-effects blockbusters like "Independence Day," "Godzilla" and "The Day After Tomorrow," actually did create "2012" to be a tribute to and comedic take on every disaster movie of the past 40 years, like a filmed equivalent of a Mad magazine parody that mocks the excesses of the genre so precisely because it knows the genre so well, then he's made a work of pure genius. The overall effect of '2012' is like being strapped into a chair in front of a three-by-three matrix of big-screen TVs playing 'The Poseidon Adventure,' 'Earthquake,' 'The Towering Inferno,' 'When Worlds Collide,' 'Airport '75,' 'Deep Impact,' 'Armageddon,' 'Meteor' and, yes, even 'The Swarm'; not one after the other, either, but instead all at the same time.
"It's unlikely that this was what Emmerich had in mind, however, so instead we have to take '2012' for what it is: a high-octane, big-screen soft-core guilty pleasure orgy of destruction in which the director tours the globe taking in the glory of the world's most amazing buildings and locations before smashing them to smithereens, as if Ken Burns and Zeus were on a mean three-day bender."
Read his entire review here.
And...all I know is, once the freeways start rolling up cars like pigs in a blanket, my credit card will have expired.