Ten Best Movie Trailers Of 2009
One writer counts down the greatest movie trailers of 2009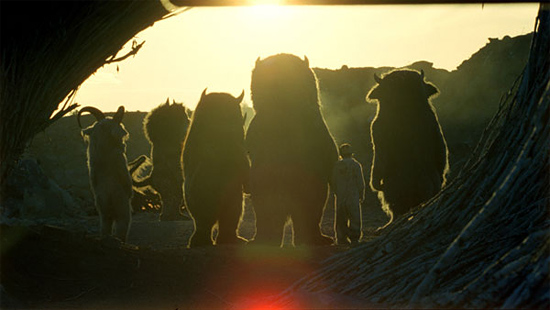 I have a friend who absolutely refuses to watch movie trailers. He won't watch them online and he won't watch them in the movie theater. I've sat next to him before the picture starts, and he'll actually hide his eyes and plug his ears. Yes, he does this. And looks like a 5-year-old in the process. But he's a movie purist -- he thinks trailers give too much away.
I, on the other hand, love and have loved trailers my entire life -- even the cheesiest previews. And I enjoy trying to de-code their tricky techniques of attempting to sell a different movie, like the trailer for "Bug" (guess what? It's not really about bloodthirsty bugs) or "The Road" (nope. Viggo and son are not running from cannibals and firing off rifles through the entire picture). Or remember "Eyes Wide Shut"? Everyone thought it was going to be an erotic thriller a la "Fatal Attraction" -- set to Chris Isaac music.
And then of course, trailers can be fantastic. Sometimes little works of art in themselves --think "Where the Wild Things Are" or the first "Kill Bill" trailer which got me so excited for the movie, I still get goosebumps whenever I see it.
So the idea of a list counting down the top ten trailers of 2009 is a great one. Check out this best of by Jane Boursaw of Moviefone. She begins with the movie trailer from...
"10. 'Star Trek'
"This trailer brings together all that has gone before and everything yet to come in the 'Star Trek' universe. The opening scene says it all: a brash young Kirk's joy ride nearly hurtles him over a massive cliff. Talk about living on the edge! We also meet the other crew members, feel the tension between Kirk and Spock, grab some sci-fi thrills, and catch a glimpse of the Enterprise. A quick glance at Kirk's butt doesn't hurt either."
Read  her entire list here.
And just for the memories, remember how great the "Kill Bill" trailer was below: