R.I.P. Les Paul
Guitar legend Les Paul passes at 94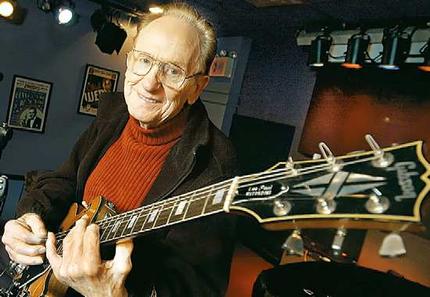 Musical innovator Les Paul (that sounds like an understatement) rather, musical legend who was essentially, the Thomas Edison of Rock n' Roll,  has pased away at the age of 94.  A representaive for Gibson Guitars said Mr. Paul died in New York, from complications related to pneumonia. His family was with him.
Les Paul invented not only electric guitar, but was also a major part of creating the multi-track recording tecnique -- and music was never the same:
"The use of electric guitar gained popularity in the mid-to-late 1940s, and then exploded with the advent of rock the 1950s.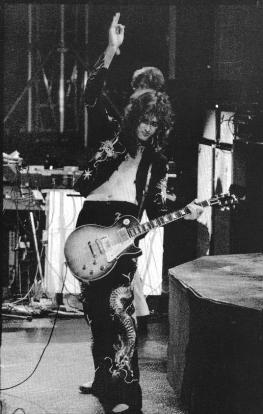 "'Suddenly, it was recognized that power was a very important part of music,' Paul once said. 'To have the dynamics, to have the way of expressing yourself beyond the normal limits of an unamplified instrument, was incredible. Today a guy wouldn't think of singing a song on a stage without a microphone and a sound system.'
"A tinkerer and musician since childhood, he experimented with guitar amplification for years before coming up in 1941 with what he called 'The Log,' a four-by-four piece of wood strung with steel strings.
"'I went into a nightclub and played it. Of course, everybody had me labeled as a nut.' He later put the wooden wings onto the body to give it a tradition guitar shape.  In 1952, Gibson Guitars began production on the Les Paul guitar.
"Pete Townsend of The Who, Steve Howe of Yes, jazz great Al DiMeola and Led Zeppelin's Jimmy Page all made the Gibson Les Paul their trademark six-string."
Rest in Peace Les Paul. And thank you. Every band --  any lover of music -- should pause for a long moment to recognize and think about your importance.