Audrey Hepburn Day
TCM honors Miss Audrey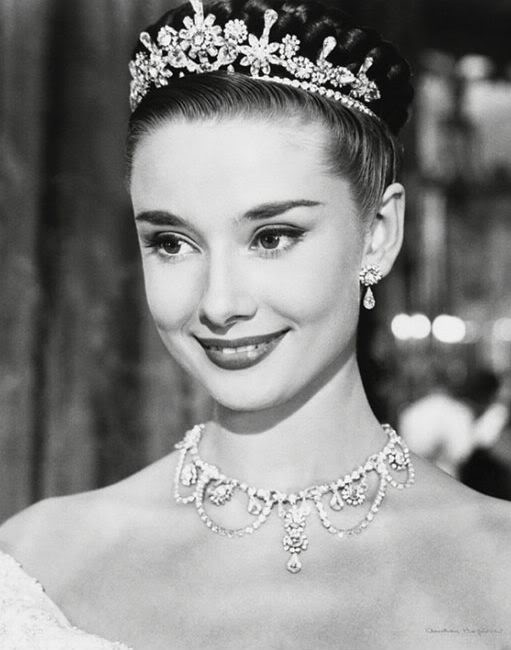 Today is Audrey Hepburn day at Turner Classic Movies, so if you're home-bound, sick, playing hookey, unemployed, a freelance writer on your sixth diet soda, or working the TiVo, then make sure to watch the pictures presented of this elegant, elfin movie star.
Among them are "The Children's Hour," "Roman Holiday" "Love in the Afternoon," "Laughter in Paradise" and more. No "Breakfast at Tiffany's" or "Sabrina" or "Funny Face," which is too bad, but what can you do? And if you love Ms. Hepburn, you likely own copies of all of these pictures.  
TCM host Robert Obsborne shares some Audrey memories in honor of the occasion:
"When Audrey Hepburn - died in 1993 (amazing to think it's been 13 years!), a breath of fresh air went out of this world that isn't likely to ever be satisfactorily replaced. Girls like Audrey, unfortunately, do not grow on trees.
"There has never been anyone quite like her - elegant beauty mixed with sweetness, class, friendliness, style, compassion, kindness, talent, professionalism and a melt-your-heart smile, all combined in a package that was a couturier's dream. Never, however, did she live for fashion or a mirror - the look, that Givenchy image which she radiated so memorably, is something that, in her estimation, just came with the job. Away from the hoopla, she was amazingly down-to-earth and easy to be around.
"I had the pleasure of getting to know Audrey because a great friend of mine, Rob Wolders, was the man with whom she shared the latter part of her life. Thanks to Rob, I had many a memorable time with them, often at a favorite dining spot of theirs in New York, the Hotel Pierre. (One of the things that always fascinated me about Audrey was her appetite. The woman who never seemed to gain a pound, the lady who defined the credo 'You can never be too thin,' always ate with a healthy, hardy gusto and genuine enthusiasm for food.)"
And here's the trailer for "Roman Holiday." So lovely.