Film Preservation at Your Fingertips: You Too Can Visit the Academy Film Archive
But make sure you make an appointment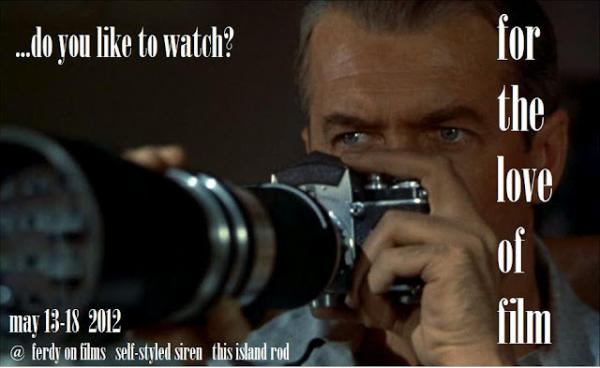 For the Love of Film: The Film Preservation Blogathon III
, which runs from Sunday, May 13 through Friday, May 18, 2012, is dedicated to helping the National Film Preservation Foundation raise money to score and stream the recently unearthed reels of The White Shadow, a silent film from director Graham Cutts that young Alfred Hitchcock worked on as screenwriter, production designer, editor, and assistant director, for all to enjoy. The blogathon is hosted by Ferdy on Films, Self-Styled Siren, and This Island Rod, and you can make your donations to that effort at the NFPF website here.


With all this talk about film preservation on the ol' Blogathon, the entire concept of preserving films might still feel distant. Just how can
you
see all those films that have been so meticulously and lovingly preserved? Well, if you live in the Los Angeles area (or feel like making a trip), you can visit the
Academy Film Archive
. Really! Yes, you'll have to make an appointment, but that's a small price to pay for access to everything the Archive has to offer.
The Academy of Motion Picture Arts & Sciences was founded in 1927 (partially thanks to our good pal Mary Pickford!) and began acquiring film material in 1929. The Academy Film Archive was established in 1991, and the facility holds all of the Academy Award-winning films in the Best Picture category, all the Oscar-winning documentaries, other Oscar-nominated films in all categories, and a variety of special collections.

The Archive uses four climate-controlled vaults to store material like the private home movies of Steve McQueen, Esther Williams, and Douglas Fairbanks, Jr.; early cinema, including the Lumière, Méliès, and Blackhawk collections, and the Paper Print collection; and Visual effects reels, makeup and sound test reels, and film and video documentation of the Academy's Scientific and Technical Awards. The Archive is "dedicated to the preservation, restoration, documentation, exhibition and study of motion pictures" and "is home to one of the most diverse and extensive motion picture collections in the world, including the personal collections of such filmmakers as Alfred Hitchcock, Cecil B. DeMille, George Stevens, Fred Zinnemann, Sam Peckinpah and Jim Jarmusch." You can explore those collections online - right HERE. 
You can learn how to visit the Archive after the break.

The Archive is located in Hollywood at the Academy's Pickford Center for Motion Picture Study, which is situated at the northwest corner of Vine Street and Fountain Avenue at 1313 Vine St.
The Archive's hours of access are by appointment only, but are Monday – Friday, 11 a.m. to 1 p.m. and 2 p.m. to 5 p.m. The Archive is closed on most holidays, so be sure to check the website before you get your heart set on a date to visit.
If you cannot visit the Archive, take some time to browse their website, especially this
amazing compendium of every film they've restored
over the years.
Help support film preservation: Make your donations to the NFPF website here.