New on Netflix Instant: 'Death of a Superhero'
Plus the documentary 'Booker's Place,' indie drama 'The Giant Mechanical Man,' and more
By 
SeanAx
 Jan 31, 2013 11:01PM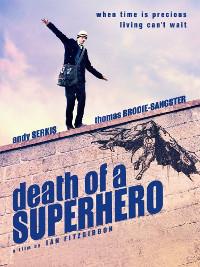 Available on Netflix streaming before disc release is "Death of a Superhero" (2011), which is not a superhero picture at all but a coming-of-age drama about a teenage boy dying of cancer. Ian Fitzgibbons directs and Andy Serkis stars as the therapist who tries to reach the angry young man. "The dual elements of "Death Of A Superhero" feel awfully familiar: the romantic relationship between two self-defined "freaks," the unconventional shrink who helps a kid get over his rage, and even the cancer," writes AV Club film critic Noel Murray. "But Fitzgibbon's cast is excellent, and the movie's animated interludes liven up what could've been thoroughly pat."
"Hansel and Gretel: Warriors of Witchcraft" (2012), directed by David DeCoteau, stars show-biz siblings Booboo Stewart, of the "Twilight" films, and Fivel Stewart as American teenagers who discover their family legacy of witchcraft while at an elite boarding school run by headmaster Eric Roberts. It's not to be confused with "Hansel & Gretel: Witch Hunters" currently in theaters, but the producers are clearly looking to cash in. More here.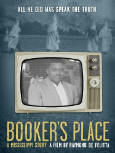 "Booker's Place: A Mississippi Story" (2012) is a second generation look at civil rights history. Filmmaker Raymond De Felita looks back at the TV documentary about the civil  rights struggle his father made in 1965, and the repercussions it had on Booker Wright, an African-American restaurant owner interviewed in the documentary. New York Post film critic Lou Lumenick writes that the film "doesn't flinch from asking tough questions about how things have changed in Greenwood, journalistic responsibility or exactly how aware Booker Wright was of what he was trying to accomplish, and its potential cost."
More new arrivals at Videodrone
For more releases, see Hot Tips and Top Picks: DVDs, Blu-rays and streaming video for the week of January 29