A Top Ten (And Worthy 20) Movies of 2011, Part 2
More reasons and rhymes on James' picks for the best of 2011 ...
As I related yesterday, as one of the writers here at MSN Movies, I was proud to be part of our annual Top Ten voting -- a process that leads to heated, but warm, discussion among the staff and freelancers here at MSN Movies. But I also wanted to share my reasons for that ballot, which you can of course find here -- and, as some of these films are on DVD or streaming already while some have yet to come to theaters, maybe give you a few options during the seemingly dreary theater-going of January with Muppets and murder, sex and strength.  Here's my top five, following up yesterday's listing of 10-6. And, of course, your thoughts and arguments are always welcome ...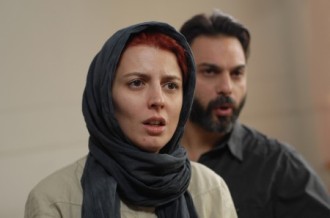 5) "A Separation"
A couple have problems, their problems cause problems, those problems become crimes. Set in Iran," A Separation" is getting called '"Rashomon "in Baghdad,' But I wasn't thinking of that; I was thinking of Dickens, and "The Wire" and of how all the pieces fit, and of what society is for. With the single most scary-hilarious scene of 2011, great performances and a portrait of a circumstance both impossibly specific and amazingly universal, director Asghar Farhadi has made the most riveting and hurtling foreign film I've seen since "City of God," but on a scale as intimate -- and yet as epic -- as a home and a community.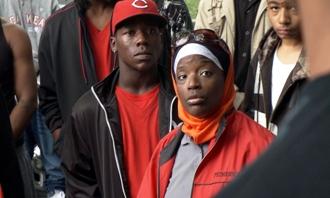 4) "The Interrupters"
If you're reading this, you care about movies. So see "The Interrupters." It's by Steve James, of "Hoop Dreams," and it follows a group of scientists and ex-gang members in Chicago who are working on a new model of understanding -- and stopping -- gang violence. These men and women treat it like a disease and keep it from spreading by "interrupting" the transmission of anger and rage with the help of people who know exactly what violence has cost them, to their great regret. It's a story of hard work, tough decisions and self-awareness in the face of long odds -- and no film I saw this year made me as proud to be an American, or as aware of the hard work it takes now to live up to that.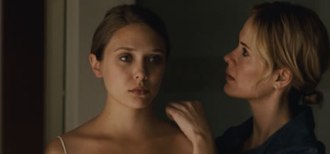 3) "Martha Marcy May Marlene" 
If last year's "Dogtooth "was Cronenberg mixed with Orwell and a splash of Hockney, "Martha Marcy May Marlene" is Didion with a dash of Craven and a faint wash, half Wyeth and half Rockwell, of all-American darkness. And the less I say, the better. A brilliant, disturbing debut that finds a terrible and frightening beauty in the very idea of belonging when you know what you belong to is wrong, with Oscar-level work by John Hawkes and Elizabeth Olson, "Martha Marcy May Marlene" marks the debut of a talent to watch in writer-director Sean Durkin.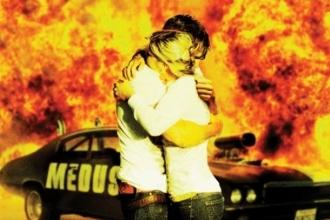 2) "Bellflower"
"Like "Fight Club," " Bellflower" is about the unspoken challenge facing American young men trying to make it into manhood -- who do you have to explain to you how to be a man when your only models are the dads in the bad marriages who don't stay and the actors in the bad movies that don't stop? It is also a vigorous opening argument about the unspoken challenge facing American indie film, an increasingly tangled thicket of clichés where, shot on digital video, struggling novelists overtalk their way to a happy ending with Zooey Deschanel. It's warm and beautiful and terrible and scary, full of heart and blood and truly unique.
... Near the end, Aiden shakes his head, explaining how the end of the world will clear up a lot of gender confusion, citing the barbarian warlord of "The Road Warrior". "The Lord Humongous doesn't ask, 'Was it good for you?' He doesn't say, 'Who called?' or, 'Where were you last night?'" This is a film about that time of youth when feelings are huge enough to devour everything, where you can lie in a warm shabby room with your lover in a narrow bed just big enough to either make a future or make mistakes. "Bellflower "is part of that American tradition that takes to the road to find something in the nothing, from the murderous love of Martin Sheen in "Badlands "to the anthemic joy of Springsteen songs, and makes its way with a bold and bruised heart through the flesh and the metal, the gas and the blood, the flame and the night, to stand apart as one of the best American movies of the year."
-- From my MSN Movies Review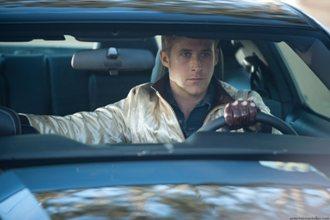 1) "Drive"
Because it's an action-thriller about being terrified. Because it says so much and so little. Because you almost ignore the plot holes. Because the opening credits are out of a Mann or Friedkin streetlight-and-conc​rete fever dream. The soundtrack. Gosling. Brooks. And, in the phrases of the director and star, because "it's an action movie about a guy who's seen too many action movies," and "a werewolf film without the werewolf. " For Bryan Cranston's mile-a-minute mouth slipping the shiv in early on, the lynchpin of the movie's art among the caffeinated patter: "That's right, you're a good kid." For the rest of "Drive", we and Ryan Gosling's unnamed would-be-hero (literally, a knight in white satin) find out exactly what that takes, and it's a hell of a ride.
(Tomorrow: The Worthy 20!)