Academy Awards 2013: Shortlist for documentary features announced
Several remarkable films considered sure-bets did not make the cut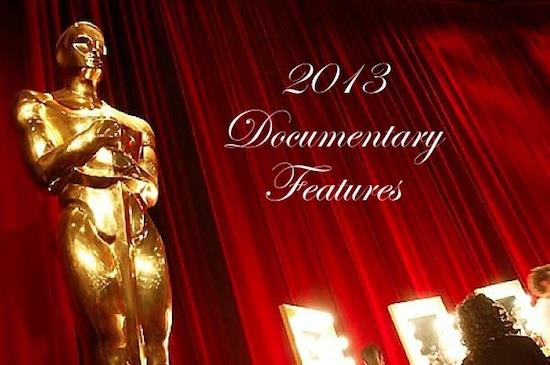 On the very day that the New York Film Critics Circle announced "The Central Park Five" (directed by Ken Burns, Sarah Burns, and David McMahon) as the Best Nonfiction Film of 2012, the Academy of Motion Picture Arts & Sciences failed to include that acclaimed documentary on its shortlist of 15 films from which the five Oscar nominees will be chosen. Other surprising omissions included "West of Memphis," "The Queen of Versailles," "Samsara," and "Escape Fire: The Fight to Save American Healthcare."
This is the first year that the Academy's new rules for documentary eligibility are in effect, including the controversial stipulation that the film had to have been reviewed in either the New York Times of the Los Angeles Times. Instead of a specialized committee voting on the shortlist, as happens in many other categories, this year all of the more than 160 members of the Academy's Documentary Branch participated in the selection, with all of them receiving about 130 DVDs in the mail. Is the new system more democratic than the old process, or will it simply overwhelm the larger group of voters? You can count on the usual hand-wringing and outrage about the films that were left out. Not that the list of 15 documentary features competing for the nomination isn't full of worthwhile entries. In alphabetical order, those films are:
"Ai Weiwei: Never Sorry," directed by Alison Klayman
"Bully," directed by Lee Hirsch
"Chasing Ice," directed by Jeff Orlowski
"Detropia," directed by Heidi Ewing and Rachel Grady
"Ethel," directed by Rory Kennedy
"5 Broken Cameras," directed by Emad Burnat and Guy Davidi
"The Gatekeepers," directed by Dror Moreh
"The House I Live In," directed by Eugene Jarecki
"How to Survive a Plague," directed by David France
"The Imposter," directed by Bart Layton
"The Invisible War," directed by Kirby Dick
"Mea Maxima Culpa: Silence in the House of God," directed by Alex Gibney
"Searching for Sugar Man," directed by Malik Bendjelloul
"This Is Not a Film," directed by Mojtaba Mirtahmasb and Jafar Panahi
"The Waiting Room," directed by Peter Nicks
The nominations for the 85th Academy Awards will be announced at 5:30 am (PST) on Thursday, January 10, 2013. The awards will be handed out on Sunday, February 24, 2013.