New on Netflix Instant: 'The Lorax' vs. 'Mon-Rak Transistor'
Plus 'The Warriors' come out to play, an all-star 'Earthquake,' and more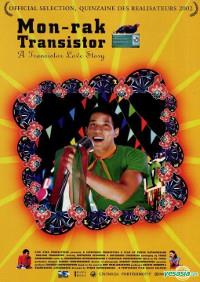 "The Lorax" (2012), the animated feature based on the fable-like storybook by Dr. Seuss, is the big New Release of the week. MSN film critic James Rocchi reminds us that "expanding the books so they become feature-film-length stories bloats them until they burst, like turning a haiku into a novel. At what point does adaptation become treason?"
"Mon-Rak Transistor" (2001), an offbeat and colorful film from Thailand's Pen-ek Ratanaruang, is the odyssey of a peasant farmer with an angelic singing voice and more spirit than smarts. The cautionary comic tragedy of the village innocent who deserts the army (and, in the process, his bride) to chase his show-biz dreams in the big city is a stew of romantic interludes, sentimental yearnings, farcical twists of outrageous bad luck, and old-fashioned musical numbers, all told in flashback by a sympathetic jailer. It's playful and amiable, if inconsistent and a little long at two hours, and an interesting mix of sweet, sour, and silly. And it is not available on disc. Also from Pen-ek is the more somber (and a lot less colorful) "Ploy" (2007).
"My Sucky Teen Romance" (2011), a high school horror comedy about teenagers at a horror convention where real-life vampires come looking for victims, is notable for being the third feature film from writer / director Emily Haggis, who was a 17-year-old veteran of genre filmmaking at the time. And while it's nothing special, it's certainly better than 90% of the horror knock-offs.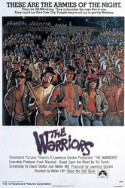 Cool and Culty:
"The Warriors" (1979), Walter Hill's comic book of an action film, plays like a prequel to "Escape From New York," which turns the city into an after dark war zone where gangs rule the streets. It's a funky, flashy B movie that makes the most of it's low budget graffiti aesthetic, practically abstract in terms of plot and motivation (the Warriors must get through the city after they've been falsely accuse of murdering a gangland leader), but executed with the visceral pulp punch Hill mastered in his tough, terse pictures.
Long before he undertook the Tolkein epics, Peter Jackson made his Hollywood debut with "The Frighteners" (1996), an underrated horror thriller about a psychic con man (Michael J. Fox) who faces the ghost of a serial killer continuing his rampage from beyond the grave. Jackson shot the film in New Zealand (which, while beautiful, doesn't look much like any American small town anywhere) and filled it with striking images, black humor and (for the time) stunning computer generated effects created by his own fledgling Weta Workshop.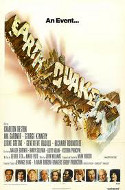 Back Catalog:
"Earthquake" (1974) followed in the footsteps of Irwin Allen, an all-star disaster thriller set in a Los Angeles leveled by an earthquake, which gives producer/director Mark Robson a chance to unleash flood, fire and an number of threats on his cast. Charlton Heston, Ava Gardner, George Kennedy, Lorne Greene, Geneviève Bujold and Richard Roundtree headline a cast that also includes Walter Matthau in an uncredited bit as a drunk.
"Slap Shot" (1977) remains, for better or worse, the defining hockey movie, a fast, funny, and really, really foul story of a minor league team that becomes a league sensation when three new players bring a new low to league dirty play. Paul Newman stars as the over-the-hill captain and George Roy Hill directs.
Continue reading at Videodrone
For more releases, see Hot Tips and Top Picks: DVDs, Blu-rays and streaming video for week of January 15