New on Netflix Instant: 'How to Survive a Plague' debuts in advance of disc
Plus 'Jeff, Who Lives at Home,' 'The Well-Digger's Daughter,' 'The Usual Suspects,' 'Wallander,' and more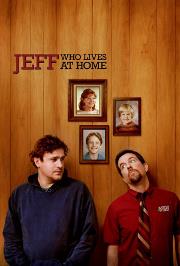 "Jeff, Who Lives at Home" (2011), from filmmaking brothers Jay and Mark Duplass, stars Jason Segal as a thirtysomething slacker who lives in his mother's basement, smoking dope and trying to make sense out of the random signs the universe sends him. His mother (Susan Sarandon) wants him to get a grip on his life and while his older brother (Ed Helms), married and working to fill his life with status symbols, simply can't relate. "There's hardly a moment that "Jeff, Who Lives at Home" doesn't work hard to warm the cockles and charm us into rueful chuckles, yet a rising odor of twee contrivance taints the fun," writes MSN film critic Kat Murphy. Videodrone's review is here.
Also from the Duplass brothers is "The Do-Deca-Pentathlon" (2012), an indie comedy built around the competitive sports event by two obsessive brothers.
The documentary "How to Survive a Plague" (2012), which placed on the MSN Top Ten Films of 2012 compilation, chronicles the efforts of ACT UP to educate the public on the dangers of HIV transmission and lobby for the development of AIDS drugs. "The gift of "How to Survive a Plague" is that it takes us into this incredibly important history for the first time," writes MSN contributor Frank Paiva. It arrives on Netflix Instant in advance of disc.

And arriving same days as disc is the documentary "Putin's Kiss" (2012), a snapshot of the volatile political culture in contemporary Russia.
Daniel Auteuil directs and stars in "The Well-Digger's Daughter" (2011), an adaptation of Marcel Pagnol's novel about a widowed father raising six girls in rural France in the years between the World Wars. It's a fitting directorial debut for Auteuil, who became a star after acting in the two-part Pagnol adaptation "Jean de Florette" and "Manon of the Spring," and he seems to connect with Pagnol's sensibility here. More here.
More recent disc releases now available for streaming: "Red Lights" (2012), a paranormal thriller turned battle of wits with Cillian Murphy and Sigourney Weaver as the hoax-busters and Robert De Niro as the flamboyant psychic (reviewed here); and "Dark Horse" (2011), the latest from America's merry misanthrope Todd Solondz, with Jordan Gelber as a sad sack thirty-something and Selma Blair as a young woman with serious depression issues (more here).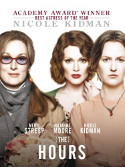 Oscar winners:
"The Hours" (2002) - Nicole Kidman won an Oscar playing Virginia Woolf in this moving adaptation of Michael Cunningham's novel, co-starring Julianne Moore and Meryl Streep. There's clearly a reverence for the material in David Hare's literate script and Stephen Daldry's precise direction, but ultimately this film belongs to the beautifully modulated performances that anchor the stories, especially the revelatory work of Kidman.
"The Usual Suspects" (1995) - Who is Keyser Soze? Devious, damnably clever and thoroughly engrossing, this modern twist on the old fashioned heist film is as much about the nature of stories and storytelling as it is about five crooks brought together for a job bigger than any of them can know. Directed by Bryan Singer from an Oscar winning script by Christopher McQuarry, this is one of the few crime films of the self-conscious 1990s that holds up and even twists a bit on repeated viewings.
Continue reading for more New on Netflix Instant recommendations at Videodrone
For more releases, see Hot Tips and Top Picks: DVDs, Blu-rays and streaming video for week of January 1