Across the Universe: The final frontier
J.J. Abrams, 'Star Trek' and a fan's last wish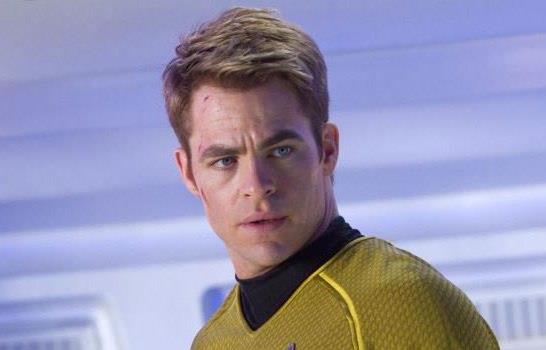 By Don Kaye
Special to MSN Movies

We've taken issue with the work of J.J. Abrams on this site, and we don't always agree with his creative or artistic choices. More recently, his obsessive secrecy over his projects -- while well-intentioned to a degree -- has become less playful and more irritating. But let's put all that aside and proclaim here and now that the man has shown, with one gesture, more compassion, decency and sensitivity than you could probably find in the rest of Hollywood all year.

Bing: More on J.J. Abrams | More on 'Star Trek Into Darkness'

That last line is a bit facetious. Just a few nights ago, we happened to be with someone whose loathing of Hollywood celebrities who use their power and recognition to champion certain issues was oozing off him. But there have been many, many examples of that power being used for acts of supreme kindness, and those are the ones that are usually not widely disseminated to the public (two recent examples: Christian Bale visiting victims in the hospital after the Aurora, Colo., shootings and Ron Perlman spending time in full Hellboy makeup with a sick little boy).

In the case of Abrams, this story did make its way across the Internet -- a powerful tool in itself that actually played its own role in the way events unfolded.

Daniel Craft, a 41-year-old New York-based film buff and co-founder of that city's Asian Film Festival, found out six weeks ago that he had terminal cancer. His last wish was to see Abrams' upcoming "Star Trek Into Darkness," the sequel to the 2009 reboot that is not due out until May. Daniel's wife, Paige, posted his wish online; his friend Doug got it onto the Reddit message board, and a short time later, Paige got a voice-mail message from Abrams and "Trek" screenwriter Damon Lindelof that a producer of the film would be coming to their apartment the next day to show them a rough cut of the film on DVD.

Daniel had rested the previous day so he could watch the movie, which he by all accounts loved. And then this past Friday (Jan. 4), he died at 10:15 p.m., his wife and brother by his side. His friend Grady Hendrix wrote at Reddit:

"At a time when he didn't have a whole lot to look forward to, r/StarTrek, JJ Abrams, Damon Lindelof, and Bad Robot performed a simple act of kindness for a total stranger and gave Dan something to be excited about for a couple of days. The movie did exactly what movies are supposed to do, it helped him forget about his problems for a couple of hours. It doesn't sound like much, but in this case it was."

The generosity of what Abrams did cannot really be overstated. This is a man who does not like to reveal much of anything about his projects until they are officially released, and yet he allowed this man, Daniel Craft, and his wife to see his upcoming summer blockbuster in unfinished form nearly five months before any other member of the public will see it. Abrams gave some excitement, some comfort and some inspiration to a fellow human being who was literally staring into darkness, and made his final wish a reality.

As a number of people on the Reddit board noted, this gesture was very much in the spirit of the original "Star Trek," which was about optimism, compassion and courage in the face of the unknown. And the entire story says something about the power of film itself, and the way the most imaginative movies can take us away from the often dismal reality of everyday life, a reality that in the case of Daniel Craft was almost too terrible to contemplate.

We all have our favorites. For Daniel it was "Star Trek." When we've needed cinematic comfort, we've turned to "Trek" ourselves or James Bond. For others, it's "Star Wars" or a romantic comedy or a Pixar film. For us and many others we know, the pure escape of genre films -- which often  take us to other worlds -- give us the most solace in times of personal tribulation. For Daniel Craft, a filmmaker and a single film helped make his final days in this life just a little more bearable. And for that, we give J.J. Abrams the highest commendation we can.

As for the power of cinema itself, no such accolades are needed. May it always be there for us, on our brightest days and in our darkest moments.

"Star Trek Into Darkness" is out in theaters on Friday, May 17.


Are you sure you want to delete this comment?