Brendan Fraser Somehow Keeps Getting Cast in Action Films
Now it's personal!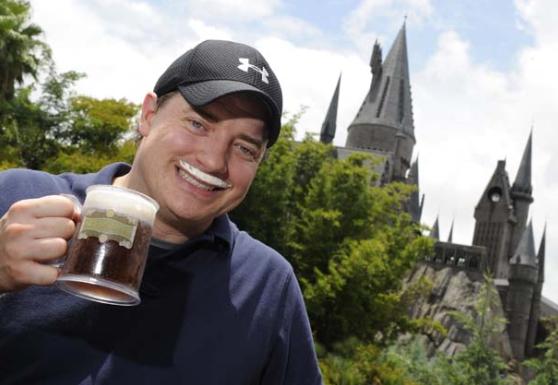 Brendan Fraser. Action star.
Yup, that's still a thing. Star of such gems as "Whole Lotta Sole," "Furry Vengeance," and "Blast From the Past" (and, yes, of course also the popular "Mummy" series), Brendan Fraser is back to work and in a big, big way. Fraser currently has roles lined up in no less than eight films in current states of post- and pre-production, and he's now signed on for an action role that will return him to the sort of stuff he appears to enjoy making best (making "Furry Vengeance" certainly doesn't look like a party).
Fraser will soon star in Damian Lee's action-thriller "Split Decision."
The Hollywood Reporter
shares (via
ComingSoon
) that the actor will "play a father who has to defend his two children from a pair of murderers, played by Dominic Purcell and Ethan Suplee." Now that sounds kind of fun! The film "kicks off when two children (Holly Deveaux and Christian Martin) witness a murder while on a wilderness camping trip with a family friend (Daniel Kash). When two criminal brothers, (Dominic Purcell and Ethan Suplee) start to hunt down the children to silence them, Fraser's father-figure sets out to rescue them. Amy Price-Francis appears as the children's mother."
This all sounds oddly perfect for Fraser's increasingly frantic style of acting. Sign us up!