Lenny Kravitz to star as Marvin Gaye in biopic
Film about life of Motown legend will be directed by Julien Temple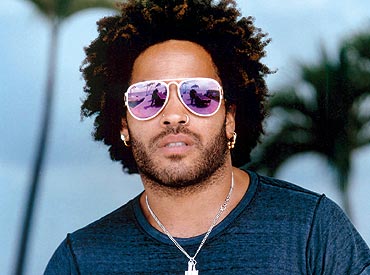 Considering Hollywood's well-chronicled, ongoing effort to document, on film, the lives of every celebrity who ever lived, anywhere, ever, we suppose it shouldn't come as much of a surprise that there have been Marvin Gaye projects bouncing around Tinseltown for years. "The Italian Job's" F. Gary Gray was perhaps the most prominent force to put his efforts behind immortalizing the late R&B legend, although his "Marvin" never gained much steam after its inception in 2008 and slowly, inexorably fizzled thereafter. James Gandolfini (of all the unlikely people!) once tried to produce the biopic "Sexual Healing," but that, too, fell through the cracks.
Now comes a new challenger, courtesy of British music video-veteran and documentarian Julien Temple. The new film, potentially titled "Heard It Through The Grapevine," is ostensibly unique amongst its peers in that it actually has secured the rights to Gaye's musical library. Also differentiating it from the competition? According to
Deadline
, producers have secured the (questionable) acting talents of Lenny Kravitz to play Marvin Gaye.
What are we to make of this news? Is it stunt casting? Or do the generally positive reviews Kravitz received for his appearance in "The Hunger Games" outweigh any concerns about his talent? Also, acting aside, does he have the charisma and voice to pull off playing the sultry crooner? And will this project ever see the light of day, or is it doomed to fall at the wayside like all those biopics of Sammy Davis, Jr.? Only time will tell. More details as they become available...