Weekend Box Office: 'Dark Knight' Topples 'Total Recall'
In a multiplex face-off between Christian Bale and Colin Farrell, Batman emerges on top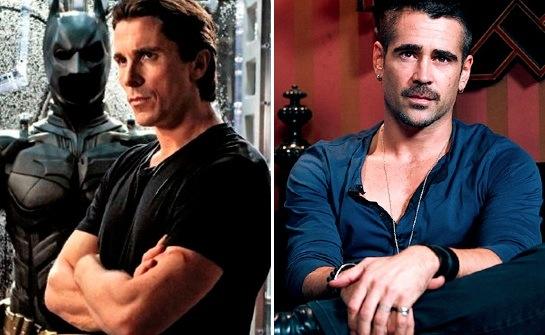 I have to admit I was a little surprised by the staying power exhibited by "The Dark Knight Rises." In its third weekend, the film's take at the North American box office twas way ahead of Sony's new "Total Recall" remake. I think Caped Crusader die-hards must be on their third or fourth viewings by now! Maybe Colin Farrell can pay a visit to the offices of Rekall and have some memories implanted in which his movie was the #1 film!


With no sign of giving up the #1 position at the domestic box office, "The Dark Knight Rises" earned a hefty $36.4M this weekend (at 4,242 theaters) for a whopping three-week domestic total of $354.6M. At #2, "Total Recall" brought in $26M (at 3,601 theaters) while the weekend's other big studio release, "Diary of a Wimpy Kid: Dog Days" came in at #3 with $14.7M in ticket sales (at 3,391 theaters). In its fourth week, "Ice Age: Continental Drift" slipped to #4, bringing in $8.4M (at 3,542 theaters) while "The Watch," at #5, earned $6.3M (at 3,168 theaters).


Dropping to the bottom half of the Top Ten in its sixth week, the surprise hit "Ted," at #6, added $5.4M (at 2,767 theaters) to its hefty domestic total of $203.4M. The #7 film, "Step Up Revolution," earned $5.3M (at 2,606 theaters) while "The Amazing Spider-Man," at #8 in its fifth week, inched past the quarter billion-dollar mark domestically with an additional $4.3M in ticket sales (at 2,425 theaters). "Brave," at seven weeks the oldest film on the list, moved to #9, adding $2.8M (at 2,110 theaters) to its $223.3 domestic total, while "Magic Mike," the #10 film, still managed to entice $1.3M out of salivating moviegoers (at only 1,202 theaters).

Next weekend promises even more testosterone-fueled competition as "The Bourne Legacy's" Jeremy Renner joins the Christian Bale-Colin Farrell Fight Club. Other contenders for next weekend's Top Ten include Will Ferrell and Zach Galifanakis trying to get elected in "The Campaign," Meryl Streep and Tommy Lee Jones trying to save their marriage in "Hope Springs," and the late Whitney Houston making a glamorous but sad movie comeback in "Sparkle."