Director Paul Thomas Anderson to host a special L.A. screening of 'Breakfast with Curtis'
The film by Laura Colella is nominated for a Film Independent Spirit Award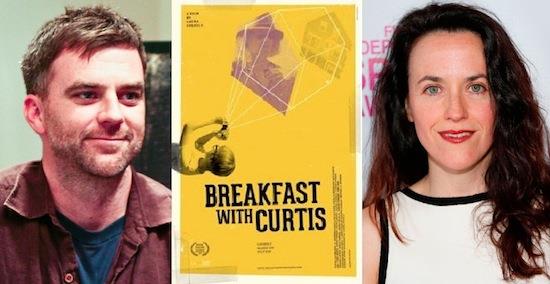 My favorite film at last year's Los Angeles Film Festival was Laura Colella's delightful "Breakfast with Curtis," a film made on a shoestring budget with Colella's actual neighbors from her eclectic three-story house in Providence, Rhode Island. I had the chance to talk to Laura and most of the cast last June and have been following the movie since its world premiere.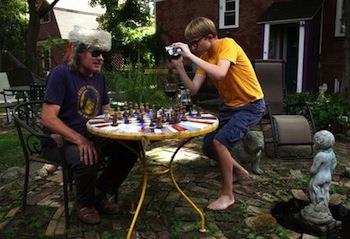 In the film, Syd (Theo Green), an eccentric bookseller with delusions of grandeur, creates a rift with the family next door when he gets into an argument with their young son, Curtis (Gideon Parker). Five years later, with tensions still in the air, Syd asks Curtis (Jonah Parker), now a shy, introverted teen, to help with a video project. The reluctant boy ultimately agrees and he shows remarkable creativity and skill. Gradually, as Curtis emerges from his shell, old wounds begin to heal. Past connections are revealed, new ones are sparked, and the power of community brings changes for everyone.

I was thrilled to hear last month that Laura won the $50,000 Jameson Find Your Audience Award which will help this heartwarming and funny film get the distribution it deserves. "Breakfast with Curtis" is also nominated for the John Cassavetes Award at the upcoming Film Independent Spirit Awards which will be handed out on Saturday, February 23, the day before the Oscars.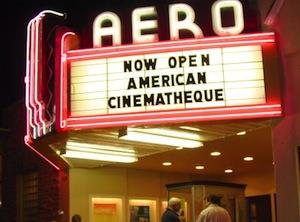 Acclaimed director Paul Thomas Anderson ("The Master," "There Will Be Blood," "Boogie Nights") is a big fan of the film and will be hosting a special screening of "Breakfast with Curtis" on Thursday, February 21 at 7:30 pm at the American Cinematheque at the Aero Theater in Santa Monica. Anderson will moderate a Q&A after the film with Laura Colella and several of the cast members. Click here for ticket information.
I spoke to Laura Colella after she won the Find Your Audience Award and asked her about the Spirit Award nomination. "It was a wonderful surprise," she said, "and I really like being up for a Cassavetes Award. It's an honor. I'm a fan of his work and his way of making work. Of course I feel pretty positive that 'Middle of Nowhere' is going to win our category, so I'll just be able to relax and have fun at the awards!" Colella explained how she met Paul Thomas Anderson at the Sundance Directing and Screenwriting Labs when she was working on an earlier project called "Stay Until Tomorrow." "Paul was a creative advisor there and very supportive. And, of course, I love his movies! He came to see 'Breakfast with Curtis' as the Los Angeles Film Festival and is now generously trying to help the movie get some attention."
I loved every member of Laura's non-professional cast and asked her if their newfound movie fame was going to their heads. Any divas in the making? She mentioned that the two brothers who play Curtis in the film have each grown about a foot since production wrapped. Laura's boyfriend Aaron Jungels (who plays her character's boyfriend in the film) runs a theater company in Rhode Island and is the only one who performs regularly. As for the rest of the cast, Collela said, "I don't think 'fame' is in their realm of experience yet, but hopefully it will be some day and they'll become unbearable!"
Since June, Laura has taken the film on the festival circuit where it has been warmly received in places such as Vancouver, Ft. Lauderdale, and the Bahamas. This week the film will be shown at the Glasgow Film Festival and there are several other screenings lined up for the spring. Apart from "Breakfast with Curtis," Colella just wrote and directed a play called "Back East Out West" and is working on another film project called "Liquorland."
If you're in southern California, join Paul Thomas Anderson and Laura Colella at next week's screening of "Breakfast with Curtis" at the Aero. Oh, and if anyone has a kick-ass dress that they could lend to Laura for the Spirit Awards, she'd love to talk—she's a size 2!
Here (after the break) is Colella accepting the Jameson Find Your Audience Award from Salma Hayek and Jeremy Renner.