'The Twilight Saga: Breaking Dawn - Part 2' Reveals a First Look at a Growing Renesmee
Role will be played primarily by Mackenzie Foy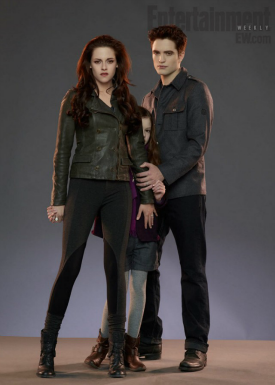 Despite clocking in at five films, "The Twilight Saga" has really only had one major casting shake-up - the recasting of the villainous Victoria after two films - which means that fans of the franchise have enjoyed a cast security not many other series can tout. Kristen Stewart has always been Bella, Robert Pattinson has always been Edward, and (despite some rumors early on) Taylor Lautner has always been Jacob - and that's all well and good, but it also means that when a major character is finally cast, it's a big deal.
And there's no other new character more major than Bella and Edward's spawn, Renesmee, who made an appearance at the end of "The Twilight Saga: Breaking Dawn - Part 1," but who will play a much larger role (both performance-wise and emotionally) in the franchise's final film. If you're at all familiar with Stephenie Meyer's source material, you well know that Renesmee (so named after her grandmothers) is a very special little lady, and that specialness stems from the obvious: she's half-vampire and half-human. Just how does that impact her looks and personality? Well, for one thing, she grows at an accelerated rate, which is why today's first look at young Mackenzie Foy in character for "Part 2" makes the newborn look so damn grown-up.
EW
(via the film's
Fans Only Facebook
page) has posted a first look at young Foy as Renesmee with Stewart and Pattinson. You can get a bigger look at it after the break.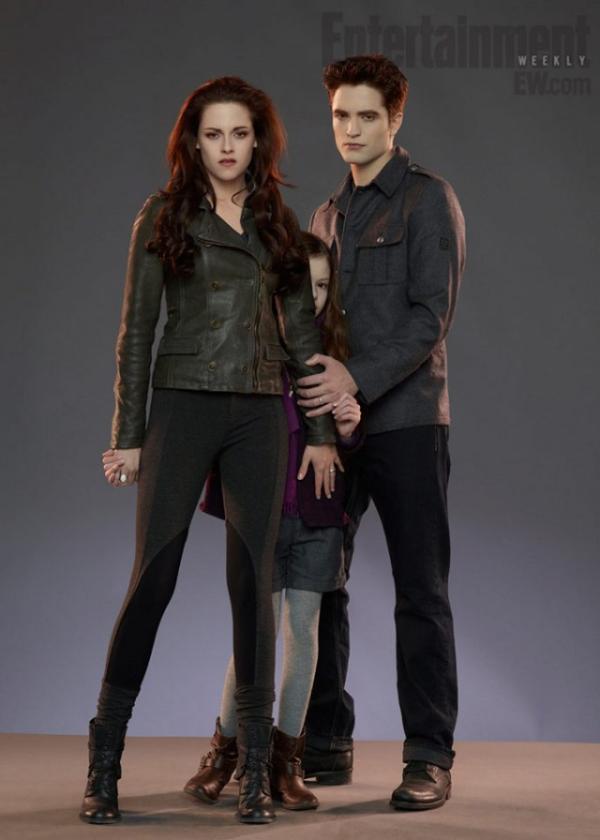 "The Twilight Saga: Breaking Dawn - Part 2" opens on November 16th. What do you think of the casting of Foy?
One of the most fascinating aspects of the Twilight phenomenon is the passion it arouses. Not by those who love it, that's understandable, but by those who hate it (critics and public alike). So much so that they have to keep commenting on it, going on four years now. It must matter to them on some level because that which does not interest us, we ignore. From the comments I've read over the years, no one ignores Twilight and so the only conclusion I can come to is, love it or loath it, this must be some pretty powerful stuff. As for the casting of Ms. Foy...
If Pattinson and Stewart were to have a daugher one day, she might turn out looking a lot like this little girl as she is a perfect blend of their exquisite features. Even her little ears stick out a bit...just like Kristen's. So cute.   
Are you sure you want to delete this comment?