Was Joseph Gordon-Levitt Really Robin in 'The Dark Knight Rises?'
Jonathan Nolan responds to rampant speculation about the character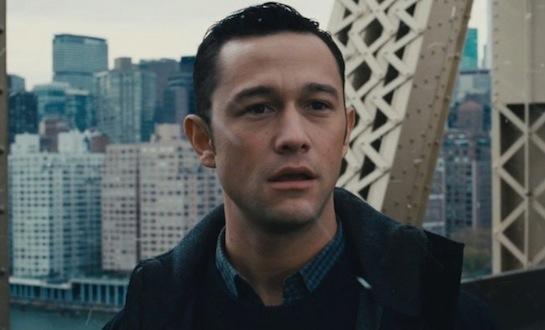 In  "The Dark Knight Rises," the final film in Christopher Nolan's Batman trilogy, Joseph Gordon-Levitt plays a young idealistic cop named John Blake. At the end of the film, it is revealed that his legal name is Robin John Blake. This move naturally sent fans into a tizzy deciding whether Gordon-Levitt was actually playing Batman's MIA sidekick from the DC comics. Robin, aka Dick Grayson, was last officially seen on film in Joel Schumacher's "Batman and Robin" in 1997, played by actor Chris O'Donnell.

Even before "The Dark Knight Rises" was released in July, fans were speculating that there was more to Gordon-Levitt's rookie cop character that met the eye. They thought his relationship with Bruce Wayne in the released footage seemed very Batman/Robin-like, and there were other factors. First, John Blake used a symbol that looked like Nightwing's emblem. In the DC universe, Dick Grayson became Nightwing after he was forced to shed his identity as Robin. Second, fans commented that Blake was involved with an orphanage in the film so maybe it would be revealed that his birth name was Dick Grayson. That didn't happen, but the "Robin" reveal at the end still delighted fans. But what did it mean?
In an interview with IGN earlier this week, Jonathan Nolan (who co-wrote the film with brother Christopher) finally weighed in on the subject. "It's a wink at the audience," Nolan said. "I think, what we endeavored to do was not the complete story of Batman, but our complete story of this character…The wink towards Robin was an acknowledgment that he liked the character, and I liked the character. It's a huge part of that universe for 70 years."
Bing: Joseph Gordon-Levitt | "The Dark Knight Rises"
Does that put the mystery to rest? I'm not so sure. While most would take Nolan's comments to mean that John Blake was simply John Blake, others might hear that as proof that Robin lives after all! Maybe we haven't heard the last word on this. After all, Joseph Gordon-Levitt has expressed interest in doing a spinoff movie!