'Funny or Die' website to launch movie series
Aims to be the next 'National Lampoon'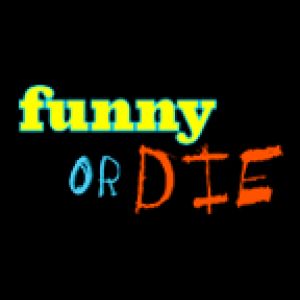 According to
The Hollywood Reporter
, the creators of the "Funny or Die" website—including funny-man Will Ferrell and his frequent
collaborator/co-cons​pirator
Adam McKay—have agreed to terms with feature producer Scott Steindorff to attach the "Funny or Die" imprimatur to a series of feature films. What makes this new venture different than Ferrell's and McKay's already-extant Gary Sanchez Productions? We have no idea, except for maybe brand recognition. Everybody seems to have seen or at least heard about "The Landlord," in which Ferrell butted heads with Judd Apatow's filthy-mouthed young daughter. "Casa de Mi Padre," on the other hand? Not so much.
Is aspiring to be the next "National Lampoon" really all that noble? While "National Lampoon" enjoyed a string of great success in the late 70's to early 80's, they have been most recently seen degrading their own worth, producing such crap as that unspeakable "Van Wilder" sequel and too many direct-to-DVD flicks to mention.
Of course, Ferrell could do well to launch this new venture by deigning to star in a few "Funny or Die" films himself. The only problem we see with that being that he doesn't really need to. Ferrell is a brand unto himself, and doesn't need the "Funny or Die" label to succeed. In this case, "Funny or Die" needs its most prominent members way more than they need it. If Ferrel and Co. choose to use the brand to launch the careers of their friends and protégés, we could quickly see this as a failed experiment. But then again, all this is just conjecture at this point, and we'd love to be proven wrong. More details as they become available...