Ed Helms Is Now Beloved 'National Lampoon's Vacation' Character Rusty Griswold Because of Course He Is
New version to focus on grown-up Griswold son and his family's misadventures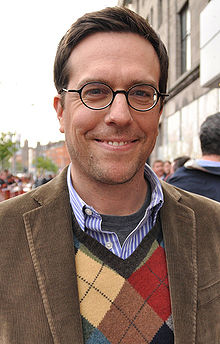 While the Griswold children were never the precise focus of the Chevy Chase-starring National Lampoon's "Vacation" film (after all, they were replaced in each one of the franchise's four films), it looks like Rusty and Audrey haven't been forgotten in the slightest.
Variety
reports (via
ComingSoon
) that Ed Helms is currently in negotiations to star in a brand new "Vacation" film, where he will take up the role of hapless, idiot dad, and as Rusty Griswold.
This new "Vacation" has been written by "Horrible Bosses" screenwriters John Francis Daley and Jonathan Goldstein, and the pair will also direct the new film. Little is known about the film's actual plot, but we do know that "the new version of the vacation adventures of the quirky dad and his family will follow Rusty, who now has his own family misadventures on the road." That's pretty much all we need to know about this one at this point because, come on, that's the entire point of each and every "Vacation" film.
New Line is making the film, which will be produced by David Dobkin and his David Dobkin Productions. The production is aiming to start filming in the spring.
What do you think of this new "Vacation"? Do you like Helms for this role? Who else would you like to see as a Griswold?